TRADE SHOWS
Intermezzo Unveils Consumer-Friendly Vintage Show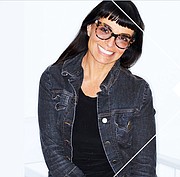 Trade-show giant UBM is getting in on the consumer-facing show action this August when its Intermezzo Collections unveils its Vintage@Intermezzo. The New York show, set to bow during the Aug. 6–8 run of Intermezzo, will be UBM's first market open to consumers.
Vintage@Intermezzo will run for three separate days. Intermezzo attendees can gain entry with their show badges. Members of the public can purchase $20 tickets to gain entry to the show for a single day, said Peter Berta, Intermezzo's show director.
They'll be able to shop from among 20 individual vendors selling vintage jewelry and clothing at retail price points ranging between $100 and more than $1,000.
"Vintage was a no-brainer," Berta said of the idea to run a vintage consumer show. "It speaks to buyers' Immediates needs. It adds consumer elements to the show. Consumers and retailers will shop alongside each other. The consumers will inspire the retailers. It creates an exciting experience on the Intermezzo floor for them."
Vintage@Intermezzo will be produced on the trade show's main floor. Consumers will enter Vintage@Intermezzo through a separate entrance at the Javits Center on 11th Avenue between 34th and 35th streets.
Berta said that the vintage show will bring added revenue to Intermezzo but that the trade show was doing fine without a consumer day. With a rebounding economy, more retailers are attending trade shows, he said.
A reason for doing the consumer day was a case of giving trade attendees and the public what they want. Vintage shoppers are a sophisticated group devoted to vintage jewelry and clothes. At Intermezzo's May show, Berta produced B2B VINTAGE@Intermezzo, a six-vendor vintage section. The trade show reportedly clamored for more. "It was the most talked-about area in Intermezzo," Berta said. "It was the most incredible thing we added. We were onto something. We should move forward with this."
Participating vintage dealers scheduled to appear include Morphew Concept, Norma Kamali, Brent Edward Vintage, The Wayward Collection, Mia Vesper, Dusty Rose Vintage, Another Man's Treasure, Lulu's Vintage, Lady V Second Time Around, James Veloria, Bui's & Whistles, Cabana Vintage, Kitschopia, IMJM Antiques & Vintage Couture, Les Femmes Vintage, Icon Style, The Bargain District, Lifestyle Boutique and Natalie Como's Wardrobe Revolution.
On Aug. 7, Vintage@ Intermezzo will produce a special panel on vintage fashions. Speakers will be businesswoman and fashion inspiration Iris Apfel, designer Norma Kamali, and Stephanie Solomon, vice president and fashion director at Lord & Taylor. Lauren Parker, editor-in-chief of Accessories magazine, will moderate.
Vintage@Intermezzo joins a growing roster of consumer-facing events at trade shows. Agenda, owned by Reed Exhibitions, introduced its first consumer day July 15 during its show in Long Beach, Calif.