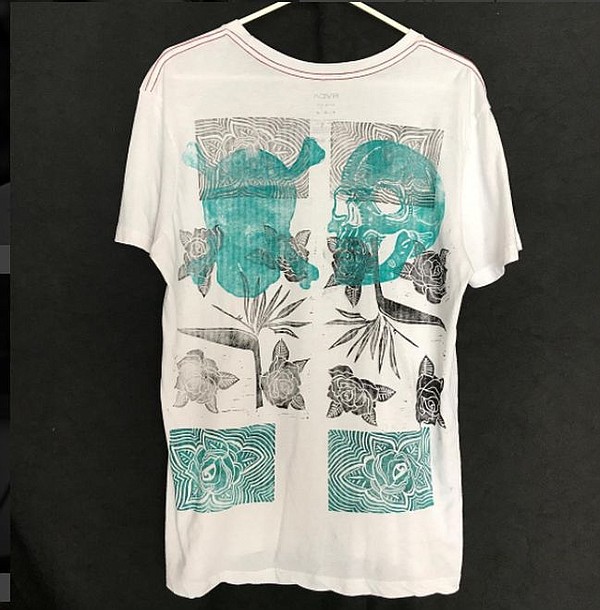 RVCA Returns to Ron Robinson
Fifteen years ago, Ron Robinson was one of the first boutiques to take a chance on RVCA. The once scruffy RVCA, inspired by the art world and action sports, has since grown into a celebrated clothing line. In the past decade-and-a-half, it garnered a feature length article from the New York Times, opened its own boutiques and produced collaboration fashion lines with hip models such as Erin Wasson. It continues to be seen on the backs of both skate rats and merely stylish people.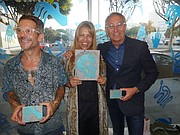 RVCA made a return to Ron Robinson on July 27. Ron Robinson will be the first shop to sell RVCA +Moblow, RVCA's limited collaboration collection with photographer, artist and skateboarder Mark Oblow.
There was a party for the launch July 27 at Ron Robinson's flagship in Santa Monica, Calif. But the guest of honor spent the whole party working. Oblow block printed RVCA red stitch, blank T-shirts with wood blocks that he designed in his Costa Mesa, Calif. studio. The blocks display his unique graphics of skulls, palm trees, and a pistol. Along with RVCA + Moblow looks such as caps, Aloha shirts, long-sleeve tees and board shorts, Ron Robinson also has more of the special shirts that Oblow printed at the party.