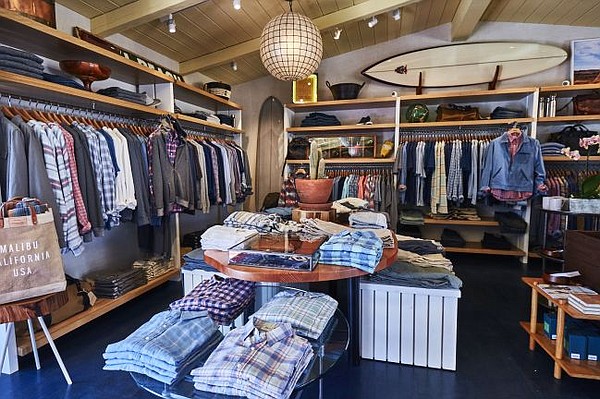 Faherty's 1st Malibu Anniversary
Southern California is the cradle of America's modern surf culture. So when guys from the New York area talk to us about surf, some eyebrows are raised.
Mike and Alex Faherty grew up in the New York area and surfed East Coast spots such as Montauk. They made the swim and beach lifestyle brand Faherty. Last year, they took it to the West Coast. These New Yorkers can't be kooks, to use a time worn surf culture insult. So far there has been no wipe out in the brand's Left Coast trek.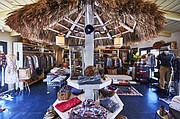 There's a Faherty boutique at the Malibu Country Mart, across the street from the Pacific Ocean. It celebrated its first anniversary on June 11. Alex and Mike appeared at the gig. There's another one-year anniversary coming up, Faherty's boutique in Lido Marina Village in Newport Beach opened in July of 2016.