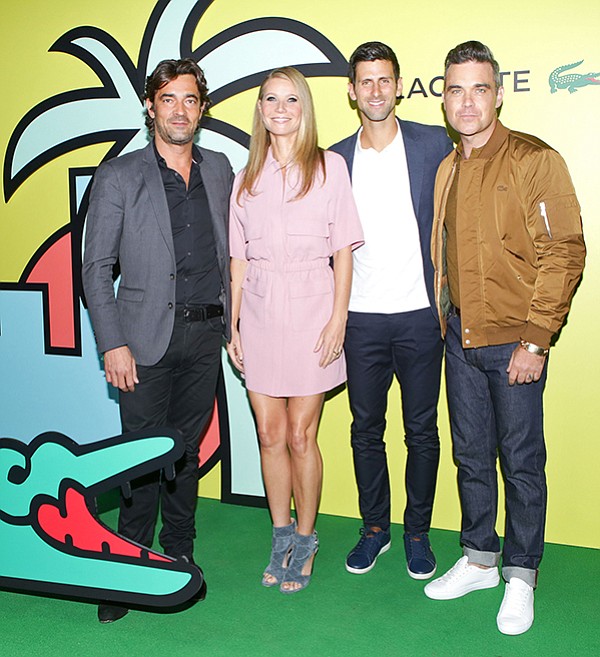 LACOSTE
Le Club Comes to Lacoste Rodeo
French sportswear brand Lacoste unveiled its "Le Club" design concept at its Rodeo Drive boutique, which is scheduled to reopen on Nov. 16.
The redesign is inspired by the locker room of brand founder and early-20th-century tennis champ René Lacoste. He introduced the Lacoste tennis shirt in 1929. The 1,900-square-foot boutique, located at 447 N. Rodeo Drive in Beverly Hills, Calif., will also feature a façade inspired by a tennis court, vintage tennis racquets and a polo wall, which will display the brand's shirts.
On Nov. 7, Thierry Guibert, Lacoste's chief executive officer, visited Los Angeles and attended a party for the new store at the Sheats Goldstein residence in the Hollywood Hills. At the party, tennis coach and Spanish tennis champ José Higueras played tennis on the property's court. Hollywood celebs Gwyneth Paltrow and Matt Bomer made appearances at the event along with U.K. music star Robbie Williams and tennis star Novak Djokovic.
RELATED STORIES