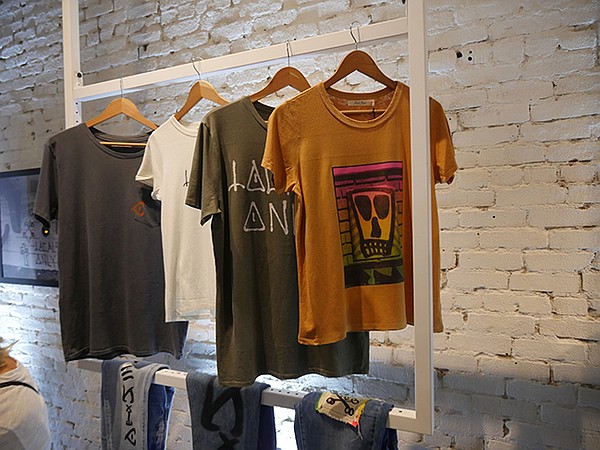 TEES + JEANS
Junk Food and Levi's Team Up for Tees + Jeans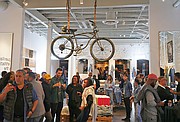 After a four-year run, Junk Food Clothing has revamped its flagship store in Los Angeles' Venice district and relaunched as a collaboration with Levi Strauss & Co. called Tees + Jeans, a boutique devoted to Junk Food's blank T-shirts and Levi's jeans.
Tees + Jeans took an official bow on Nov. 17 at 1103 Abbot Kinney Blvd. The 2,700-square-foot space carries a mix of 40 percent Junk Food tees and 60 percent Levi's denim. The store will offer Junk Food blanks and new and vintage Levi's jeans and jackets. The back of the space houses a Levi's Tailor Shop, where T-shirts and jeans can be customized and denim can be repaired. The shop will feature a rotating gallery section devoted to the work of different artisans, artists and brands. For the debut, the gallery section was given to artist and documentarian Craig Steyck. At the debut party, Steyck's graphics were screen-printed onto T-shirts and jeans.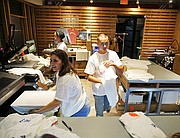 Blair Digiacomo, Junk Food's direct-to-consumer concept general manager, said that Junk Food was looking for a new concept to drive its storefront at Abbot Kinney, one of the most popular walking streets in the Los Angeles area. The world might see more Tees + Jeans stores in the future. "Tees + Jeans is a scalable model, and there are plans to open others like it, depending on the space and/or partner," she said in an email.