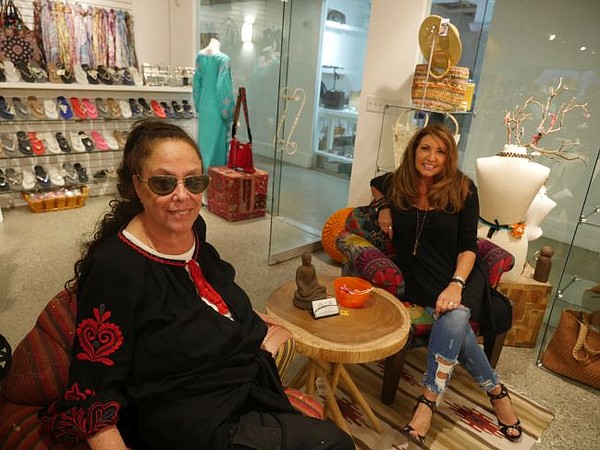 After 25-Years, Mindy Lubell & Romy M Move
For 25-years Mindy Lubell Showroom has been selling accessories on the 10th floor of the California Market Center.
Since 1992, presidential administrations have come and gone, the retail market has gone through major changes, and Lubell and showroom mate Romy M recently moved from the CMC's 10th floor.
For the LA Majors Market, Lubell and Romy M's Romy Migliazzo have opened a new showroom at B527 at the CMC. Other former 10th floor tenants, such as Rober Aruj Showroom, have moved into the same wing.
Migliazzo said that the 5th floor has a more contemporary feel. "We feel rejuvenated. We plan on working here until the end of our careers," she said of her business with Lubell.
On Oct. 9th and 10th, Mindy Lubell and Romy M showrooms scheduled cocktail parties at their shared showroom space on B527.
Romy M represents lines such as Hot Rocks Jewels, Rick + Romy Handbags, Dynamic Asia Hats, Soul Stonz, Mayuu, Boutique Mexico, Melania Clara, One For You One To Give. Lubell represents lines such as Raj Imports, Dini's Flip Flops, Bindi Jewelry, Sharona Designs.