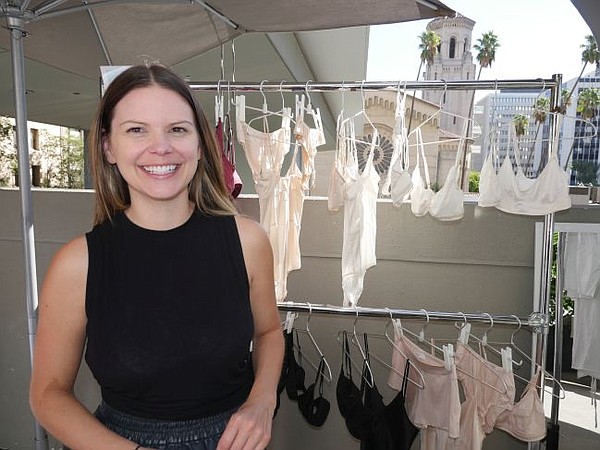 LA Market Week in K-Town
While LA Market Week exhibits Spring/Summer 2018 styles in downtown Los Angeles, two groups are prospecting exhibiting fashions a few miles away in the megalopolis's Koreatown district.
The Seattle-headquartered Garmentory e-commerce platform and New York-headquartered In Support Of took over space in The Line Los Angeles Hotel on the corner of Wilshire and Normandie boulevards in K-town in order to state the case for indie brands.
Garmentory set up a group of brands by the Line's Commissary eatery. Los Angeles-headquartered brands such as Kent and Stil are exhibiting until late afternoon Oct. 10.
In Support Of is exhibiting until late afternoon Oct. 11 by the Line's lobby. In Support Of's co-founder Tanya Sheikh described the showroom as emerging brands at a contemporary price point. For more information, contact Ashley@insuportof.us.