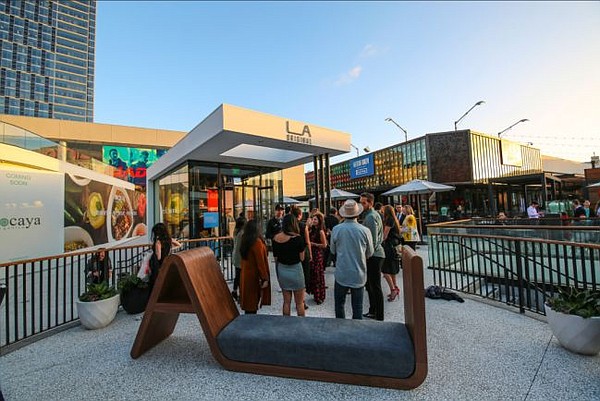 LA Originals' Los Angeles Story
Los Angeles always has been a town known for the design and production of jeans and T-shirts, but the LA Original program wants the City of Angels to be known for neckties, candles, skateboards, jewelry, electric scooter vehicles – about anything else that this megalopolis' creative people can design.
Earlier this month L.A. Mayor Eric Garcetti kicked off the city's annual L.A. Manufacturing week with the debut of LA Original. It's a campaign showcasing products, brands and designers who make goods in Los Angeles.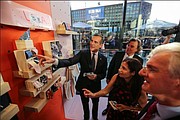 With a logo dominated by an elongated, hammock shaped "L," LA Original's goods will be sold at the LA Original pop-up shop at the newly remodeled Westfield Century City mall. It also will be sold at the magnificent Central Library in downtown Los Angeles and website laoriginal.com. Proceeds from the sales will benefit MADE by DWC, an initiative from the Downtown Women's Center which gives entrepreneurial job skills to women transitioning out of homelessness.
Goods sold include Sisters of Los Angeles' glassware bearing the names of different L.A. enclaves. There's Emi Jay's hoodies bearing the LA Original logo, electric scooters by Urb-E, and ties, pocket squares and neck scarves by PSC Clothing, headquartered in downtown Los Angeles.
Rodolfo Ramirez, creative director of Pocket Square Clothing, said that his line's LA Original accessories were inspired by the city's ubiquitous palm trees and the colors of dawn and dusk in the Southland. Los Angeles will be an ongoing inspiration. PSC Clothing intends to make Los Angeles inspired goods until 2028 Los Angeles Olympics.