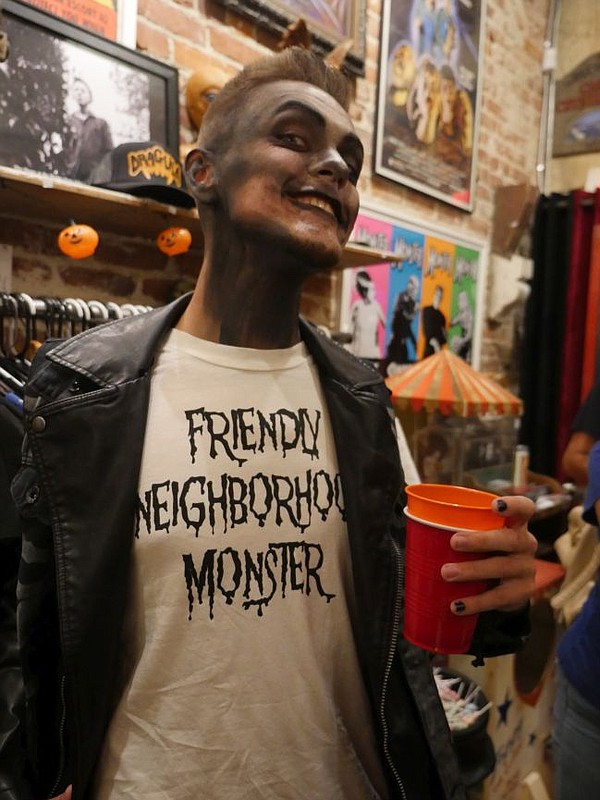 Local Boogeyman Slips into Echo Park
It may be a little early to think about Halloween.
But for Local Boogeyman House of Horror, it's never too early, too late, weather is never too warm, or too cold to think about Halloween. Horror is year round for these fevered minds.
On Sept. 9, the clothing label obsessed with horror opened a store at 2151 Sunset Blvd., in the eclectic Echo Park district of Los Angeles.
Most of the store's sales floor is devoted to T-shirts with a vintage feel and creepy crawly slogans like "Creep Show," as well as graphics of movie horror villains.
Also for sale, movie memorabilia, one-of-a-kind goods and coming up, the store's line of make-up for the living dead, said Mel McFail, a Local Boogeyman partner.