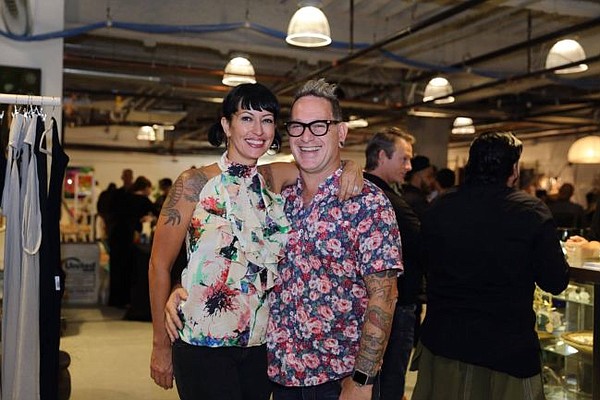 Handcrafted LA Takes A Bow
Indie designers and labels get a platform at Handcrafted LA. Festival producers Shelly and Phillip Dane held a grand opening party Sept. 22 for their venture Handcrafted LA at The Bloc retail center in downtown Los Angeles.
Handcrafted went for indie Los Angeles brands with a pedigree to run booths and areas at this new place. Brands include Dean, which has been selling leather goods at Los Angeles' Sunset Junction for years, there's Matrushka Construction, another label with Silver Lake/Sunset Junction roots, along with made-in-Los Angeles lingerie brand Cantiq/LA, and Goth/occult inspired The Pretty Cult.