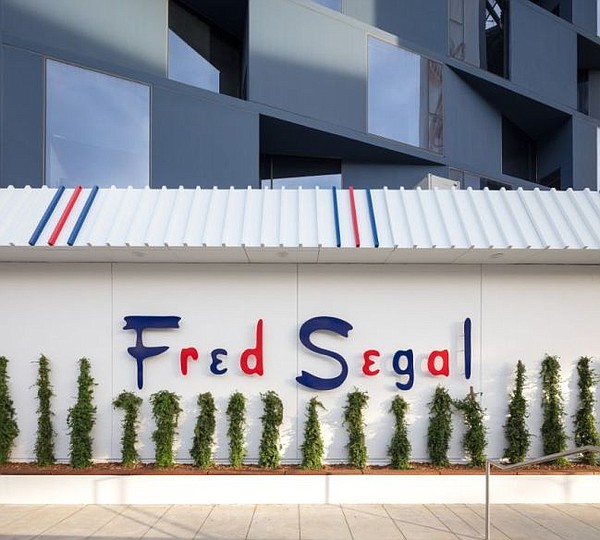 Fred Segal's West Hollywood Shop Opens
Fred Segal was one of the pioneers of Los Angeles' boutique scene. But on Sept. 26, a new Fred Segal took a bow. Its doors officially opened for business.
The emporium is based on the corner of La Cienega and Sunset boulevards in West Hollywood, Calif. The iconic red, white and blue Fred Segal sign remains the same, but there's a lot of new in the 13,000-square-foot hilltop space which offers a commanding view of the city Los Angeles.
Shops taking making a first time bricks-and-mortar debut at the new Fred Segal include Libertine, LTH JKT and The Pancake Epidemic. True to Fred Segal's long history in denim, Levi's produced a pop-up shop at the new emporium.