SWIM/SURF
One Round of Surf M&A, Round Two Begins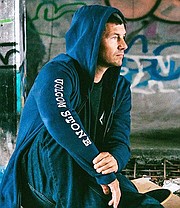 Billabong International's last day of trading on the Australian Securities Exchange was April 9, bringing an end to a major round of acquisitions in the surfwear market.
Last month, Billabong shareholders approved a merger with Boardriders Inc., the parent company of Billabong's former rival Quiksilver, headquartered in Huntington Beach, Calif.
The merger will create the world's leading action-sports company with sales to 7,000 wholesale customers in more than 110 countries, e-commerce in 35 countries and more than 630 retail stores in 28 countries, Boardriders said.
But the wave of surf acquisitions and mergers is not over with two major surf brands—Volcom and Rip Curl—up for sale.
On April 6, Kering, Volcom's parent company, announced it had started the process of selling the Costa Mesa, Calif.–headquartered brand, but there has been no word on a buyer yet.
Australian-headquartered brand Rip Curl reportedly has been exploring a sale since last year. Rumors reported in early April by the Australian media said that a Sydney-based family had acquired the brand. However, no one has stepped forward to confirm the story. Rip Curl runs a U.S. division in Costa Mesa.
This wave of acquiring surf brands hasn't been this active since eight years ago, when Billabong went on a buying spree, acquiring brands and retailers including RVCA, Element, Dakine, Becker Surf & Sport, Sector 9 and West 49.
More than a decade ago, brands were sold for what many now consider inflated prices, said Joel Cooper, a career surf executive who currently works as chief executive officer of Lost International and serves as a senior adviser to the board of directors of the Surf Industry Manufacturers Association.
"History has shown that the surf market is cyclical," he said. The days of ridiculously high valuations are over. The days of gloom and doom are over, too."
While many Billabong shareholders felt the company's sale was lowballed at $1.50 per share, Cooper said that the two surf rivals will be better sourced and capitalized under one roof.
In a February 20 research note previewing the Billabong sale, Jeff Harbaugh, an analyst on action-sports business, also forecast the two companies would save money from a merger. But that didn't mean pressure on the surf giants would be relieved overnight. "Certainly the synergies matter, and there will be some. The question is whether the opportunities of two companies in the same tough market improve just because you put them together," wrote Harbaugh, president of Jeff Harbaugh & Associates.
Patrik Schmidle, president of market-research group ActionWatch, said the sales and consolidation of surf companies have been in the works for a while.
"Whenever you have a stagnant or declining market combined with a lack of differentiation, a lack of innovation and many brands competing for share in a shrinking market, that is a recipe for consolidation," he wrote in an email. "With declining sales numbers for many years in the core surf channel, the current wave of acquisitions has become somewhat inevitable."
But the surf category may continue to navigate choppy waters. "A key component to a strong surf market is a healthy core retail channel, and we are pretty far away from having that," he added.
But there are positive signs. In February, retailers followed by the ActionWatch panel saw positive year-over-year growth for the first time in a year. Many in the surf world hope that a new generation of people will develop an interest in surfing and surfwear, Schmidle said.
Positive factors include surfing will be an official sport in the 2020 Olympics in Tokyo, and ventures including Kelly Slater Wave Co. are hoping to build artificial-wave parks in areas that aren't near the ocean, popularizing the surf lifestyle in new territories.