RETAIL
Kardashians' Dash Stores Close Raising Questions on Family's Relevance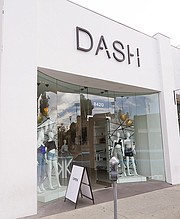 After a 12-year run, the Kardashians are closing up shop and getting out of the retail-store business.
The reality-TV family made the announcement on social media, saying their two Dash stores—one in Miami and the other in West Hollywood, Calif.—will be closing on May 28 and their e-boutique, www.shopdashonline.com, is scheduled to close May 20.
"As all good things must come to an end, thank you to all of our fans, customers, our team and partners for the incredible love and support! It took a lot of hard work and commitment from Kim, Kourtney and Khloé to have been around this long," the family said on the shop's Instagram and Twitter accounts.
A call to a Kardashian family-business office, Momager Inc., requesting more information on the closures, was not answered by press time.
The first Dash store opened in 2006 in Calabasas, Calif., the same neighborhood where the Kardashians grew up. Later a store was opened in New York City but closed in 2016. A reality-TV show called "Dash Dolls" ran for one season in 2015.
When the first store opened, there was a shopping frenzy at the boutique, but the Kardashian women lately have been busy raising families and engaging in other business endeavors. "We've loved running Dash, but in the last few years we've all grown so much individually," Kim Kardashian West wrote in a post. "We've been busy running our own brands, as well as being moms and balancing work with our families. We know in our hearts that it's time to move on."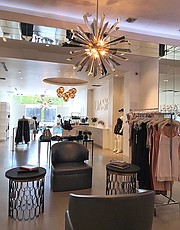 Kim Kardashian West is managing a makeup line called KKW Beauty while Khloé launched a jeans line last year called Good American, and Kourtney Kardashian is about to launch a new line with younger sister Kylie Jenner called Kourt x Kylie.
The stores' demise follows declining ratings for the family's show, "Keeping Up With the Kardashians." Ratings began to fall last year, and there was a flurry of media stories on whether the fashion cachet of the reality-TV family was slipping. But some believe the women are still important to fans.
"The brand is not irrelevant. The name remains aspirational to many," said Leslie Ghize, executive vice president for trend forecasters TOBE.
But she wondered if the Kardashians' brands have kept pace with a generation of young women who, in the last 19 months, have developed a bigger interest in social activism. "The success of the Kardashian name capitalizes on a specific worldview. Today, a brand needs to evolve with their customer rather than stay rigidly on brand as was once prescribed," Ghize said.
The West Hollywood Dash was located across the street from the ritzy Melrose Place designer enclave where top-tier fashion houses—including Marc Jacobs, Isabel Marant, Monique Lhuillier and Balmain—were located.
However, Dash didn't quite fit in, said J'Net Nguyen, creative director of The Right Brain Studio, a trend-forecasting group.
"It was more of a novelty," Nguyen said. "It was always filled with tourists. They just wanted to take photos. They didn't want to buy anything. They were there to immerse themselves in a celebrity experience."
Contemporary fashions with a similar silhouette could be found for cheaper prices at stores further east on Melrose Avenue, Nguyen said. Dash focused on its self-named house brand, Dash. It also sold some third-party brands including Kendall + Kylie, owned by younger sisters Kendall and Kylie Jenner; Norma Kamali; Nookie; and Young Fabulous & Broke.
The West Hollywood Dash store is located in a neighborhood with low vacancy, said Jay Luchs, vice chairman of Newmark Knight Frank, who put the less than 2,000-square-foot space on the market. Monthly rents in the neighborhood range from $7 to $12 per square foot.