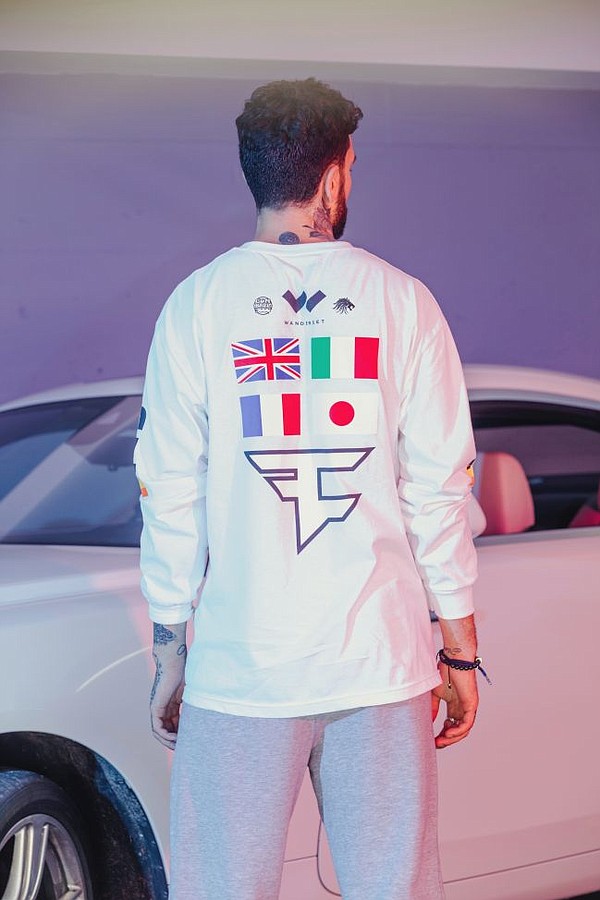 Kappa x Gumball Ride Into L.A.
So street racing, competitive video gaming got together and did a couple of capsule fashion collections.
One is called Kappa X Gumball 3000. Italian sportswear brand Kappa produced a line inspired by the Gumball 3000 street race around the world. Los Angeles-headquartered retail platform Wanderset worked to produce Gumball 3000 X Faze Clan X Clout Gang, a Gumball 3000 line inspired by e-gaming team FaZe Clan, and its squad of super e-gaming stars Clout Gang. These guys get paid bank to play video games. Ridiculous!
Members of the team also took rides in cars taking part in Gumball 3000. It's a street race with global ambitions; to race from Paris to Osaka. Its motors started revving earlier this month.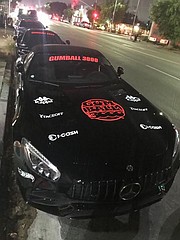 Wanderset worked with The Leverage flagship on Los Angeles' La Brea Avenue to produce a physical pop-up shop for these two lines, which ran the weekend of Aug. 17.
Fast cars bearing the logos of Gumball 3000, Kappa, Wanderset and FaZe Clan were parked outside The Leverage during an Aug. 17 party for the capsule collections. Caps, tees, hoodies and soccer-like jerseys were parked inside. Currently the FaZe Clan capsule is being sold on Wanderset, said Wil Eddins of Wanderset.
"It's more than clothes. It's culture. It's tech. It's a movement," Eddins said.