FASHION
Coco Chanel for Kids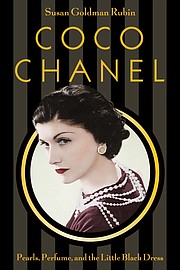 Shopping for children's books doesn't usually lead to Coco Chanel, but Malibu, Calif.-based author Susan Goldman Rubin wants to change this misconception. In fact, Goldman Rubin's inspiration for her most recent book, "Coco Chanel: Pearls, Perfume, and the Little Black Dress," was her two young granddaughters.
"I am amazed that my 12 1/2-year-old granddaughter will spend hours wondering what to wear," Goldman Rubin said. "My oldest granddaughter, thank goodness, she is going to a school where the kids wear uniforms. It's amazing to me how interested kids are in clothing."
The importance of Chanel's influence on fashion can't be understated, but there were many other accomplishments that the author wishes to highlight. Through reading the book, children should view fashion from a business perspective, not simply as an artistic outlet.
"Fashion is an industry and this whole idea of women being business leaders, not only the stitching, but running a business. It's so terrific," said Goldman Rubin. "In my day it was limited and in Chanel's time it was unthinkable."
Though she sought to emphasize the finely tuned business acumen of a professional woman in fashion during the early 20th century, Goldman Rubin doesn't shy away from discussing the designer's faults, such as her dishonesty and anti-Semitic views, a challenge for the author who is a Jewish woman.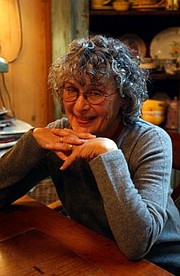 "She was an orphan. She was a liar. Forget about the idyllic heroine. She had to overcome such odds to become not only a designer but one of the world's wealthiest women," explains Goldman Rubin.
It is Goldman Rubin's hope that the young readers who pick up her book are inspired to succeed and perform good in the world by someone who is the epitome of an antihero.
"Coco Chanel: Pearls, Perfume, and the Little Black Dress" will be released on March 13 by Abrams Books for Young Readers.