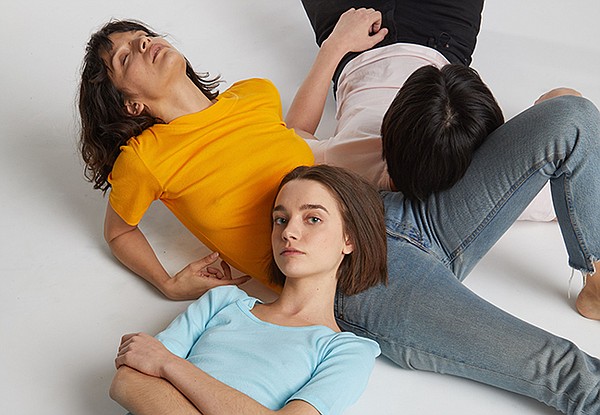 T-SHIRTS FOR DAYS
Clothing Company Sees New Business in Old T-shirts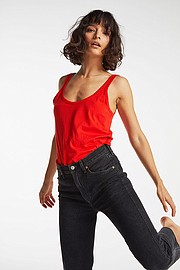 Kristy Caylor and Mary Saunders want to make fashion that not only looks good but will be good for the environment and society.
They're gambling that their young company, called For Days, can make a great T-shirt and shine a spotlight on a model for sustainable manufacturing that takes old T-shirts and makes them into new T-shirts.
"Fashion is a highly polluting industry. We can make it better," Caylor said. "For Days is a platform for a new model of living. It will make people think about how to relate to a product."
For Days was founded last year in New York City, but this fall the company will unveil a 16,000-square-foot plant in Hawthorne, Calif., a suburb not far from Los Angeles International Airport. It is also the corporate home of Elon Musk's Space X rocket company and the location for an Amazon.com shipping center.
Men's and women's T-shirts will be manufactured at the new manufacturing plant. Eventually the worn T-shirts will be disassembled into yarn. Then the yarns will be remade into new T-shirts.
Caylor calls it a "closed-loop system" because fabrics will be recycled and used again. "Everything is upcycled. Waste is decreased. Economically, it is efficient," Caylor said.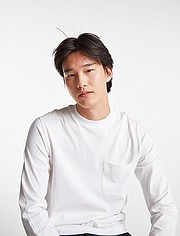 The company works as a membership plan, something similar to San Francisco–based Stitch Fix—an online subscription and personal shopping site.
For $12 to $36 a month, For Days will send you packets of tees. Once members wear out their T-shirts, it is recommended that they return their tees to For Days, which will then send them new ones.
By participating in the company's membership system, consumers can gain points, which they can trade or gift to other people.
The brand's looks include men's and women's tees made in a variety of colors including a basic white or gray as well as bright yellows and reds. Fabrics range from a heavy cotton to a light body-hugging tee.
Caylor and Saunders started their fashion-industry careers after earning their master's of business degrees from the University of Southern California and Harvard University, respectively.
They met a decade ago while working at Gap Inc. During that time, Caylor worked on Gap's (Red) initiative, which was cofounded by rock star Bono to help businesses raise funds for AIDS research and programs.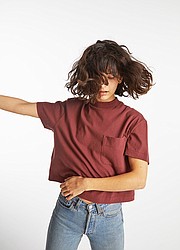 Caylor said the brand's social cause showed her how business can work for a social good. "It was the first project of its kind," Caylor said of Gap (Red)'s fashion for a cause. "The power of what people purchase is an important consideration. It has a lot of value."
Later, from March 2009 to June 2010, Caylor served as the president and chief operating officer of contemporary brand Band of Outsiders.
They also cofounded Cerci Collective—the New York–based group that incubates sustainable brands. In 2016, Caylor was appointed to the World Economic Forum's Global Future Council on Consumerism.
The closed-loop model is gaining momentum for sustainable brands. An increasing number of companies want to work with this model, said Derek Sabori, who has worked as vice president, global sustainability, for Volcom and advises companies on sustainability as the owner of his company The Underswell.
"It's far off for a lot of brands. But everyone is trying to figure out how to take fabric scraps and repurpose them into new clothes," he said.
Eventually, brands will not have to harvest new materials if a closed-loop system is embraced, he explained. Many companies have figured out how to pulp used T-shirts and denim and then make new clothes out of them.
However, companies are still trying to perfect taking synthetic fabrics, such nylon and Lycra, and turning those threads into new garments.