TRADE SHOWS
Swim Collective Introduces a New Section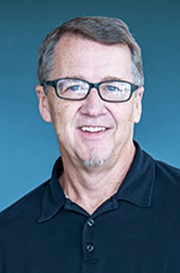 The Swim Collective trade show has basically kept the same format for its six-year history, but for its upcoming event in Anaheim, Calif., it will try something new.
It will introduce a new section called Beach at Swim Collective for its Aug. 1–2 run at the Anaheim Convention Center.
The new section will be located in the middle of the show and will exhibit gear that show organizers believe is crucial for a trip to the beach.
"Our swim buyers often are looking for more than just swimwear. There are accessories, footwear, beach cover-ups and resortwear. We're trying to round out the marketplace," said Roy Turner, Swim Collective's show director. "We're curating a new group of select brands in the beach category to complement Swim Collective."
Turner also serves as a senior vice president for Emerald Expositions, the parent company of Swim Collective and its sibling show, Active Collective, which runs simultaneously.
More than 16 brands signed up to exhibit at Beach at Swim Collective. They include footwear brand Reef, towel- and beach-blanket brand Skova, beach cover-ups from Koy Resort and Jordan Taylor, and sun protection from Coolibar.
Attendees shopping Swim Collective and Active Collective also will see new architectural features at the shows. Structures called "individual lounges" will be unveiled and will provide a private space to have a conversation or negotiation outside of a booth.
Active and Swim Collective shows will feature tables for buffet lunches, DJs and Wi-Fi areas to create space between the swim and the active shows, Turner said. He forecast that 200 brands would be exhibiting at each show.