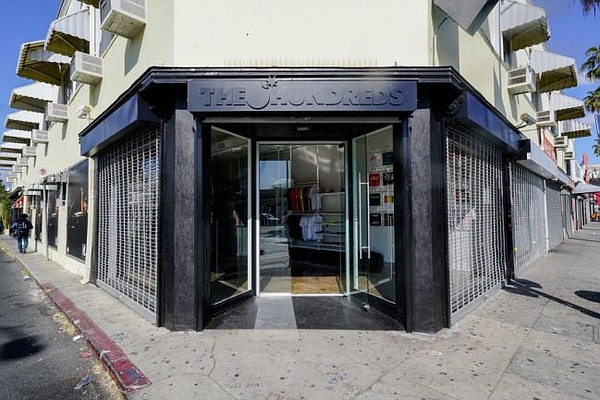 The Hundreds Moves Fairfax Flagship
After more than eight of years of running a store a little off of Los Angeles' Fairfax Avenue, The Hundreds moved onto the street, which has been called the Rodeo Drive of streetwear.
The Hundreds' former shop was located at 7909 Rosewood Ave. a couple of storefronts down from the corner of Fairfax and Rosewood avenues. On March 1, the brand announced its new shop on 501 N. Fairfax Ave. The space faces Fairfax. It formerly housed a boutique for the RVCA brand.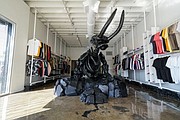 More store openings on Fairfax. The former space for Crooks & Castles, 445 N. Fairfax, was split into two spaces. One half houses high end streetwear consignment store Solestage. The other half is the address for Aape, a project from Japanese streetwear phenom A Bathing Ape. A Bathing Ape recently opened an emporium on Melrose Avenue in West Hollywood, Calif.