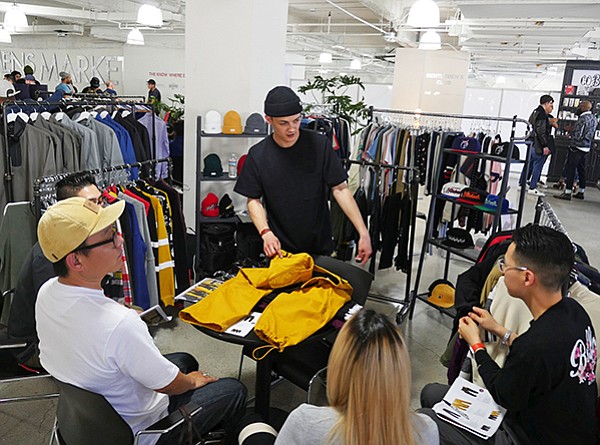 LAMM
Booth Space Goes Quickly at the LA Men's Market
Vendor space was sold out at the LA Men's Market for its March 27–28 run at the California Market Center.
Sannia Shahid, LAMM's show director, said the event had its best traffic and the most vendors ever since the show started in October 2013. About 145 vendors exhibited compared with 130 last year.
There were some complaints that the timing of the show could have been better because many people were out of town during spring break. Shahid said she did consider the show's timing, but she didn't believe it hurt traffic.
The recent show was the second time that Los Angeles–headquartered WVS Brgde exhibited at LAMM. WVS Brgde founder Brian Boles planned to make LAMM a significant part of the brand's trade-show calendar. "You can bring out as many orders here as any other show," Boles said.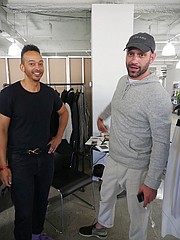 Mimi Nguyen, WVS Brgde's design associate, gave the show high marks for its pace of business. "It's more relaxed. It's casual. People take the time here to take a look at lines," she said.
Vendors, however, did note the increasing importance of online trade shows. Nico Reyes, sales manager/brand manager of Staple, said that he saw around 20 accounts at the show, yet most of his wholesale orders are handled online.
Nevertheless, having physical meetings with accounts continues to be important. "It's good to have face time with the actual buyers. Not everything can be done online. The show gives them a chance to flip notes and go through the line. They have the chance to see it and feel it," he said.
LAMM gave brands with direct-to-sales models a chance to wade into the wholesale market. "It's nice to start developing relationships," said Roland Coit of the Detroit-based Roses & Daffodils brand, which currently only sells online. "When we step out, the ball will be rolling."
Billy Hines, founder and chief executive officer of the Los Angeles brand Arcady, said it was important to network at the show. "We had just as many digital marketers and influencers as buyers who came to the booth," he said. "You see a lot of what people are doing. There is a lot to learn from it."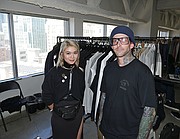 Shane Wallace, director of sales for the Reyn Spooner brand, thought the show's scheduling might have hurt buyer traffic because it was a few days before Easter, which is on April 1. "It's a week where retailers are busy," he said.
In addition to new vendors, LAMM produced a larger apothecary section, and Los Angeles–based coffee roaster Take Flight Coffee served cappuccinos and espressos.
Trends at the show included clothes with brighter colors, said Gabe Parra of the DVSN West boutique in Denver. "Graphic tees are coming back in a major way," he said. "Cut-and-sew pieces are becoming more contemporary. There is more fashion in them."
Buyers at the show included major stores such as Bloomingdale's and Saks Fifth Avenue; e-commerce giants, including Amazon.com, Zappos and Revolve; large specialty stores, including American Rag CIE; and leading boutiques, including Commonwealth and LASC.
Vendors who participated in the show included prominent streetwear brands Obey, The Hundreds and Staple. Making debuts at LAMM were contemporary brands including Ben Sherman, The Kooples, watch brand Timex and Australian brand Aloha Zen as well as the sustainable men's brand Outerknown.