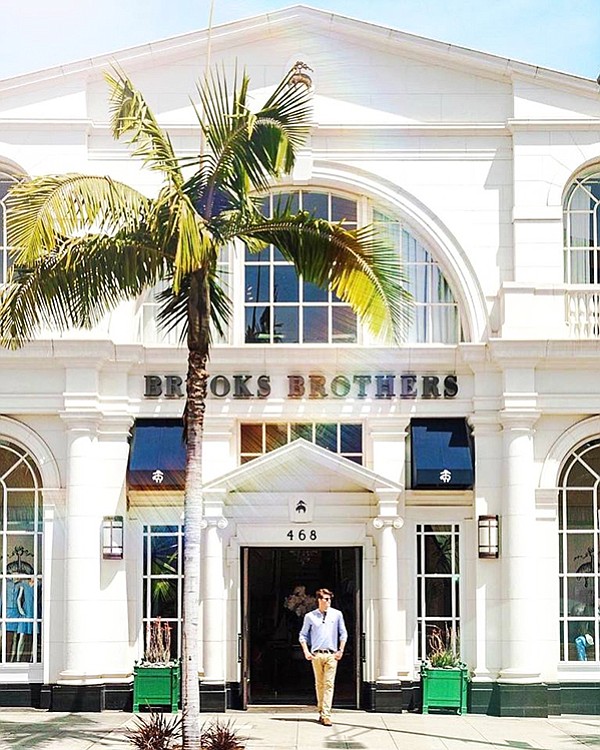 BYE, BROOKS BROTHERS
Brooks Brothers to Leave Rodeo
After a 15-year run on luxe shopping street Rodeo Drive, Brooks Brothers is scheduled to move from its two-story building on Aug. 1, with the property being put up for sale for $300 million.
"The number $300 million sounds high, but it's not an astounding number for Rodeo Drive," said listing agent Jay Luchs, vice chairman of Newmark Knight Frank. "It's rare that a property comes up on Rodeo Drive. Each time one comes up, there are multiple offers."
Located at 468 N. Rodeo Drive, the Brooks Brothers space covers more than 20,000 square feet, with 12,171 square feet on the ground floor and 10,080 square feet on the second floor. The building has been in the Anderson family trust for more than 50 years.
Last month, LVMH Moet Hennessy Louis Vuitton Inc. paid $110 million for a two-story, 6,200-square-foot building at 456 N. Rodeo Drive, down the street from the Brooks Brothers store. Luchs said that a square foot of commercial space on the street rents for $50 to $70 per month.
Brooks Brothers did not return a call requesting comment about why it is leaving the ritzy shopping street. Brooks Brothers operates two other Los Angeles County locations, according to its website. One is in downtown Los Angeles at the Jonathan Club, while the other is located at the Del Amo Fashion Center in Torrance, Calif.
The Brooks Brothers property has deep roots in Beverly Hills because the Anderson family built The Beverly Hills Hotel, a luxury resort known for its pink buildings and bungalows.