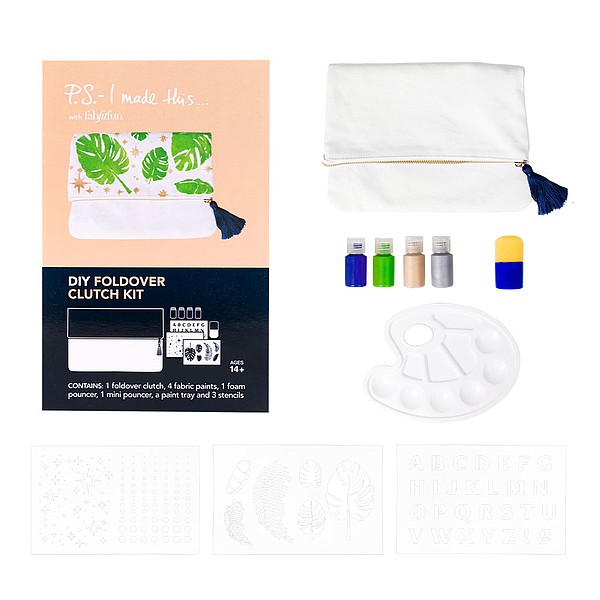 FASHION
FabFitFun Partnership with P.S. - I Made This … Promotes DIY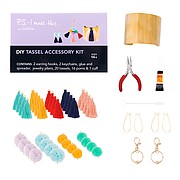 West Hollywood-based beauty-and-fashion subscription box service FabFitFun brings the do-it-yourself (DIY) spirit to its members through a partnership with New York's DIY master Erica Domesek, whose lifestyle brand P.S. - I Made This ... has become the destination for maker enthusiasts.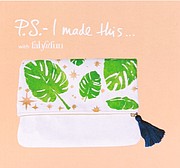 Kits include supplies necessary to personalize home and fashion goods from FabFitFun. In a statement, Gina Kohler, who is FabFitFun's head of product development, expressed her excitement for the partnership.
"We've been big fans of her brand for a long time and DIY kits are something FabFitFun members frequently ask for," she said. "These kits provide so much value -- and we can't wait to see the creative things our members come up with whether they are doing a solo project, gifting or even hosting their own craft party."
The DIY Tassel Accessory Kit includes an arm cuff, earring hooks and keychains, glue with a spreader, jewelry pliers, tassels and pompoms.
Members who choose the DIY Foldover Clutch Kit will receive a plain fold-over clutch, fabric paint, one foam and one mini pouncer, paint tray and stencils to decorate the accessory.

Starting May 12, FabFitFun members will find the kits in the "Add-Ons" section of the site for $19 through May 18. After that date, kits will be available through Amazon at a cost of $36 for the accessory kit and $38 for the clutch package.