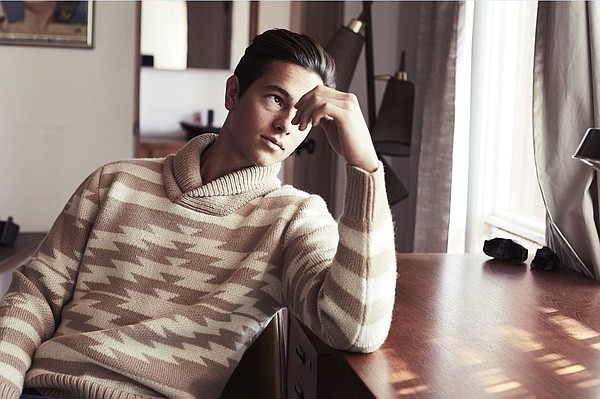 This Propaganda Agency Doesn't Lie
Jack Watkins liked the sound of Propaganda Agency, which is the name of his men's line. But the fashion veteran insisted that there is nothing iffy about his new brand. It lives up to its promise of using high end Alpaca wool and the finest brushed cotton to make knits and chinos.
Watkins designs Propaganda Agency styles in West Hollywood, Calif. But currently, they are only available in Japan, where they are sold at boutiques. This summer, he plans to open the line for wholesale domestically.
"We have ' 70s inspired colors, patterns and bodies, all with a playful fit. There's an element of Southern California in there too," he said.
Another specialty of the line? Embroidered chinos. Check it out.