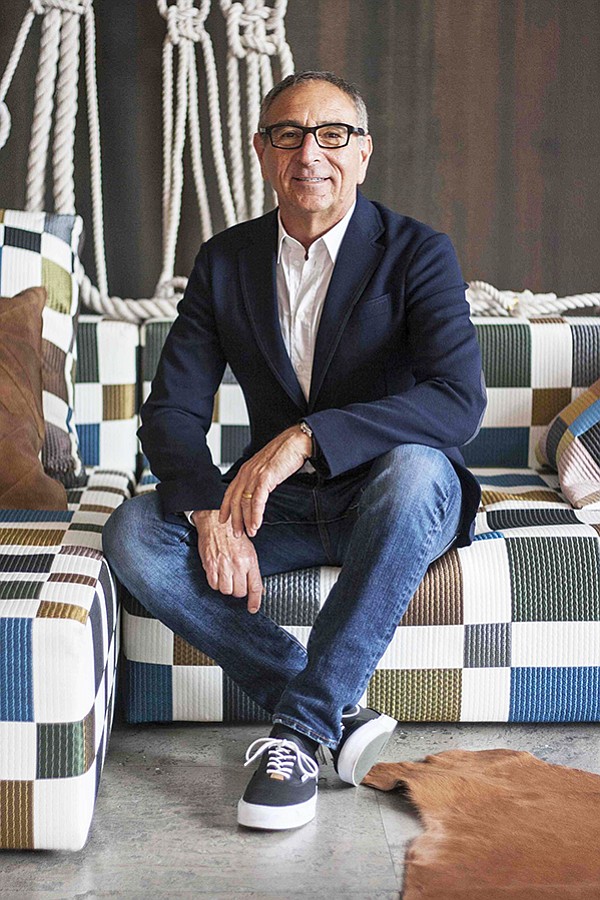 RON ROBINSON: 40 YEARS
Ron Robinson at 40: New World Vision…Old School Values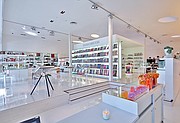 Ron Robinson said the late 1960s were an exhilarating time to be in the retail business in Los Angeles.
That year he remembered watching rock star Janis Joplin perform on stage, and then a few weeks later he saw her browsing at the Fred Segal store where he worked.
The late 1960s and 1970s were a golden era for the Fred Segal store, which launched many trends. It shaped the way Los Angeles dressed and was a pioneer in Los Angeles' retail scene.
In 1978, Robinson started his own self-named Ron Robinson store at the Fred Segal compound on Melrose Avenue. Four decades later, Ron Robinson expanded to two 5,600-square-foot flagships—one in Los Angeles and another in Santa Monica, Calif.
The company also runs an e-boutique at www.ronrobinson.com. This year marks the 40th anniversary of Ron Robinson. To observe the anniversary, the store owner will be doing several special events, including some special capsule collections for Ron Robinson shoppers.
The fact that Ron Robinson still exists 40 years later is practically unheard of in this time of retail strife. But Robinson shared a few keys to his company's longevity.
While his stores were located on some of Los Angeles' best retail streets, he said location was only one part of his success. Another element is a point of view he called, "A new-world vision … old-school values."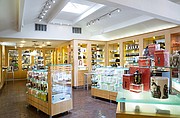 It's about being the first to spot a trend. It's also about supporting that cool hunting savvy with what he said is the best of time-tested sales skills.
"The staff is trained to give the customer what is best for them. We want the customer to be satisfied with the product and be introduced to the newest, directional product at the same time," he said. "Our goal is to find that unique item and be able to say, 'It's unique and not everywhere yet. You'll see it first here.' In today's world, it's challenging to have items that are not anywhere else."
The stores aim to create a sense of community and special occasion. The Santa Monica flagship hosts regular yoga classes. A number of celebrities have been spotted at store parties. In 2015, a party was held for Laird, a clothing line helmed by famous surfer Laird Hamilton. Appearing at the party was Oprah Winfrey, actor Orlando Bloom and comedian Sasha Baron Cohen.
Robinson has a network of friends and sources that keeps him tuned to the latest trends. Also responsible for keeping store trends fresh are his long-serving executives, including Karen Meena, vice president of buying; Stacy Robinson, vice president of operations, who is also Ron's wife; and Jennifer Romis, who handles kids' buying; as well as sales chiefs Dulce Perloff and Walter Giedrocz.
Ron Robinson buyers also get the opportunity to take risks. "We're willing to go outside of the box. I want to be that outlier," Robinson said. "We also need the foresight and perseverance to maintain the flow of unique product."
The policy has paid off in making Ron Robinson an influential retailer, said Eric Martin, owner of The Park Showroom, who has shown a number of brands at Ron Robinson in the past decade. "It's one of the West Coast's most premium retail-image accounts," Martin said. "It's like having one of the best references industrywide."
Diane Merrick, another veteran retailer, applauded Robinson for his longevity. "They were always the first on the block to have something. You knew that it was the newest and the best," Merrick said. From 1971 to 2006, she ran a self-named Diane Merrick boutique a mile or so west of Ron Robinson in the Fred Segal compound on Melrose Avenue. She later moved to Beverly Boulevard until she closed her store in 2017.
"Forty years is a long time to stay in business," she said. "Everything is changing. It's tough to break into the market."
Robinson declined to say how much his company earns. But it's big for an independent boutique operation. Ron Robinson employs 60 people and maintains a 5,000-square-foot warehouse in Los Angeles, which fulfills orders for www.ronrobinson.com and helps stock goods in his two stores.
Robinson moved to Los Angeles in 1968 from his family's home in El Paso, Texas. Robinson told his family he was going to take some classes at the University of California, Los Angeles, but he had to earn money too. So he worked at a clothing store in Hollywood. Several months later he was hired by Fred Segal, first working at the original Fred Segal men's store on Santa Monica Boulevard and later transferring to Segal's jeans shop on Melrose.
Robinson did well at Fred Segal, starting as a salesman and working his way through the ranks. He became a store manager, a buyer and later a vice president of the company.
By the late 1970s, Segal stopped working as a merchant and focused his energies on being the boutique compound's landlord.
Robinson later decided to open his own company. He started selling men's jeans and sportswear. Later he added categories including kids' clothing, home accessories and cosmetics. The retailer continues to offer apparel, beauty and fragrance, home design accessories, art, books, and electronics.
Not everything was a long-term success at Ron Robinson. Some ventures, such as the candy store Treats, didn't last more than a few years. But other ventures, such as his fragrance brand Apothia, have enjoyed a lot of success. Launched in 2001, the fragrance brand currently is sold to 70 U.S. accounts and distributed overseas.
Even after 40 years, Robinson has no immediate plans of retiring. He can be found on the shop floor most days of the week. He's also involved in planning the company's 40th anniversary, which will include releasing a publication on the stores' history. It will be distributed at the company's stores and at trade shows. Ron Robinson also plans on selling a collaboration capsule collection with some of his vendors including Cotton Citizen and Nixon watches.