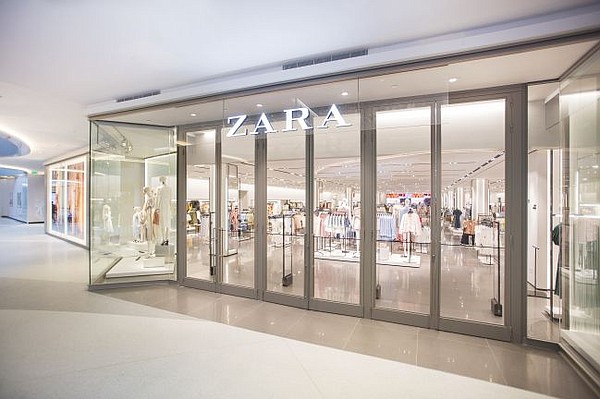 Zara, The Webster To Open at Beverly Center
A giant Zara opened in Beverly Center today. The debut took place in the middle of a $500 million remodel of the Los Angeles retail center, which is scheduled to wrap up Holiday 2018.
The 28,300-square-foot Zara is the largest Zara store in Los Angeles, according to a company statement. There's also a Zara at the Fig@7th retail center in downtown Los Angeles, and another in Hollywood.
The Beverly Center Zara will sell the brand's collections such as Woman, Basic, TRF, Man and Kids. The store is eco-efficient, and consumes 20 percent less energy and 40 percent less water compared to a conventional store, according to Zara.
In other Beverly Center news, it was announced that multi-brand retailer The Webster is scheduled to open an 11,000-square-foot flagship in the retail center in 2020. The Webster also runs stores in Miami, New York City, Houston and South Coast Plaza in Costa Mesa, Calif. The Webster sells 200 designer brands, ranging from fashion houses Balenciaga, Balmain and Maison Margiela to high end streetwear such as Off-White, Yeezy and Fear of God.