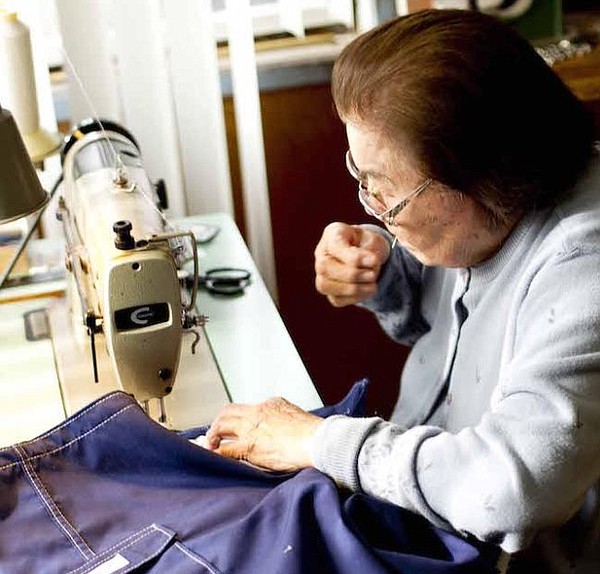 Sato Hughes, Surf Pioneer, Celebrates 90
In 1961, word spread around Orange County surfers that Katin board shop made trunks that wouldn't fall off in the surf or chafe the skin. Sato Hughes was the woman who sewed the swimwear that later became known as boardshorts. Crowds of surfers dropped by shop to buy a pair.
Since then, surfwear and boardshorts have become a big business. Sato turned 90 years old on May 22. Katin threw a party for her May 19 at its Kanvas by Katin Surf Shop in Huntington Beach, Calif. Surf pioneer Corky Carroll dropped by for the party. Reportedly, he was the first surfer to buy Sato's boardshorts. If you missed the party, there's a chance to redeem yourself. Sato works five days a week at the shop, sewing custom boardshorts, according to a Katin spokeswoman.