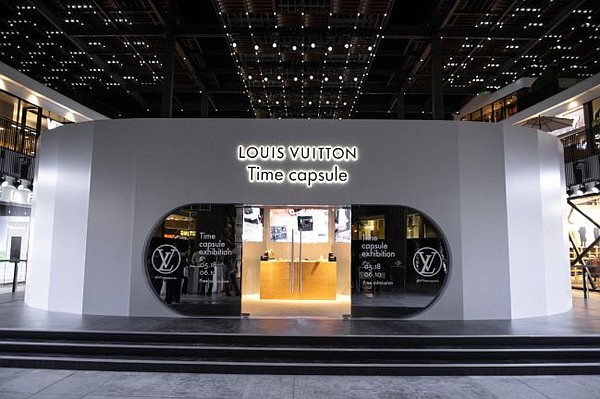 Louis Vuitton's Time Capsule to Westfield Century City
There is no Louis Vuitton boutique at Westfield Century City, a Los Angeles retail center which unveiled a $1billion remodel last year.
But a pop-up exhibition on the history of the French fashion house recently rolled into the center's Level 1 Atrium space.
Called Louis Vuitton Presents Time Capsule, the exhibition tells the story of 160 years of Louis Vuitton. It spans from its origins as an innovative luggage maker to one of the world's most successful luxury brands. Last week a reception was held for the opening of the exhibition. One the guest list, singer and new American Idol judge Lionel Richie, as well as bloggers such as Aimee Song.
The gallery runs until June 10. Admittance is free.