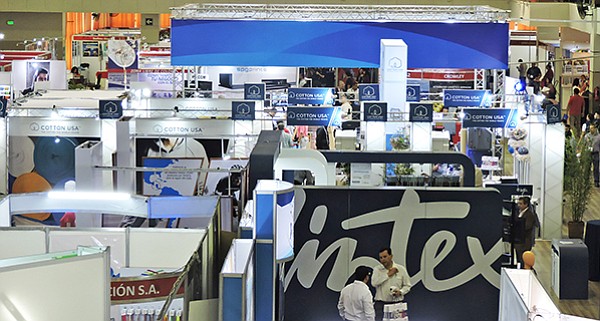 APPAREL SOURCING GUATEMALA
Speed to Market Keeps Guatemala's Apparel Production Humming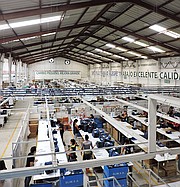 GUATEMALA CITY—With several free-trade agreements in limbo, many Guatemalan factories and American buyers are optimistic about the future of their partnerships together as the Dominican Republic–Central American Free Trade Agreement remains relatively stable.
At the 27th annual Apparel Sourcing Show, held May 15–17 at the Grand Tikal Futura Hotel and Convention Center, visitor registration was up 8.5 percent and exhibitor participation increased 11 percent, according to show organizer Vestex, Guatemala's textile and clothing industry association.
"We broke record attendance three days in a row, so it was great," said Antonio Malouf, president of show co-sponsor AGExport and owner of Tejidos Corporativos, S.A. "I heard some people say they were coming just for the day but decided they had to stay longer because they had more things than usual to see."
After a 20-year hiatus, Frank Rudman, president of Sportailer—the activewear parent company to Hook & Tackle, Weekender and Reel Southern—returned to the show, hoping to find partners closer to the United States. Before, the Miami company relied on production in China, which has seen inflation contribute to rising costs.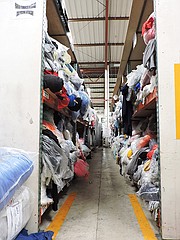 "The quality here has improved a lot and infrastructure also, where before they didn't have that. There is a lot of investment that came here," he said, yet he still had some reservations. "They have to import the yarns for the fabric and that makes them a little more expensive than we would like, but today in business you have to diversify sourcing."
Guatemala still sees China as a competitor, but other apparel-producing regions in Asia are pumping up their industries. Those include Vietnam, Pakistan and Bangladesh. As these nations build up their apparel and textile sectors, Guatemala continues to invest in its established industry, where apparel and other goods made of regional yarns and inputs are not subject to U.S. import tariffs because of DR-CAFTA.
"Right now, Guatemala is going to get three new knitting mills, which is a good sign," said Gustavo Antonio Ortiz Aguilar, who manages his family's machinery-supply company, LAMA Maquinaria, S.A. "It's a lot for us. Just that alone is going to generate more business for Guatemala."
Visitors to the show were interested in finding additional resources for quality products and fast turnaround times. China's factories might be cheaper, but when you factor in longer lead times and import duties, the savings might not be worth it for some U.S. companies.
"When we started 10 years ago, Central America was known for T-shirts in 10,000 units and had one style, one color and was really mass market," said Diane Walker, who handles design and production for New York City's Sweenie Manufacturing, which produces apparel for brands including Kitty and Vibe, Champagne Swim, Thirteenth Fit Apparel and the Great Lakes Collection.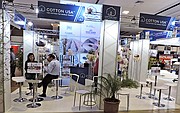 Interested in seeing existing partners and forging new relationships, Walker attended the show with Stacey Demar, Sweenie's representative for new business development. The two women were there ahead of the midsummer 2018 capsule launch of their own line, Mary Jane Swim.
Sweenie now produces goods in Guatemala instead of China because Chinese factories require minimums that are too high and are subject to a 36 percent duty rate on some synthetic goods, which means they can't compete with CAFTA countries.
"Central America has evolved into being able to do the type of work that we do, which is entrepreneurial specific, small units and a lot of detail," she said.
Planning for Guatemala's future in production
Despite trade disputes bubbling up with China and members of the North American Free Trade Agreement, there was optimism regarding Guatemala's role in apparel manufacturing. David Sasso, vice president of sales at Georgia's Buhler Quality Yarns, saw his visit as an opportunity to discuss these current issues.
"It's not like I am meeting new people, but I am having the opportunity to talk about things in the market that are opening new doors," he said. "The trade deal came into discussions and CAFTA is one of those better trade agreements that seems to work for both parties, which is why you see a good balance of trade."
Due to the healthy trade situation between the United States and Guatemala, there is not a lot of concern about the future, yet change is in the air for other countries.
"The U.S. exports more to Guatemala than Guatemala exports to the United States," said Keith Hull, chief executive officer at Guatemalan textile mill Liztex. "I think everyone is optimistic that there isn't going to be a significant change in CAFTA, but I wouldn't make the same bet with NAFTA."
With no foreseeable threat of the United States dismantling its trade agreement with Central America, Guatemala's producers are taking advantage of their geographic location and stability.
At Elim, S.A., a factory in Guatemala City that encompasses nearly 38,000 square feet and employs 320 workers, the company's partners include New Era—the Buffalo, N.Y.–based baseball-cap and sports-apparel brand—and Global Brands Group—the New York City apparel and licensing company. Through those partnerships, Elim produces apparel for brands such as Nautica, CK Calvin Klein, Zoo York, Major League Baseball and the National Football League.
"The strength of Central America is the faster [lead] time than Asia," said Martin Hong, who serves as the company's director of sales and production. "For example, we are doing a four- or six-week turnover."
The factory's monthly capacity currently stands at 400,000 mostly knit T-shirts with six sewing lines. Elim also owns a printing mill, which has approximately 15,000 square feet of space and 60 employees.
"Our company is growing now, so it's a very big decision to expand our capacity. If we expand, our goal is to have 12 lines next year," said Hong, who also emphasizes that the factory needs to weight the benefits and cost of possible expansion. "To do that, it would be about $3 million to $4 million to invest. We are thinking about having one, big factory."
The investment would help Elim to beef up its manufacturing capacity and expand its offerings to remain competitive.