TRADE SHOWS
New Marketing Chief Hired for Agenda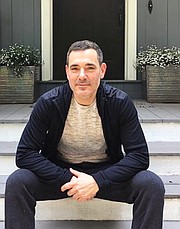 The Agenda trade show has a new vice president of marketing.
ReedPOP West—which organizes the Agenda trade show as well as the accompanying consumer day, called Agenda Festival, and a sprawling pop-up market, art and music festival called ComplexCon—announced that Rob Weinstein has taken over the new position at ReedPOP West.
Weinstein hopes he can expand these concurrent events. "I look forward to the opportunity to continue to elevate the experiences in the business-to-business and consumer arenas, ensuring the shows are not just thought of twice or four times per year but as influential industry resources all year long," he said in a statement.
Weinstein most recently served as the head of marketing for Men's Journal. Before working with the magazine, he worked as the brand development director for the MAGIC trade show.
He will start his job June 18 and will work out of ReedPOP's Los Angeles office, reporting to Ron Walden, the group vice president who oversees ReedPOP West's fashion and festival portfolios.
"Rob will bring tremendous knowledge and energy to the group and to our effort to be the best versions of ourselves," Walden said in a statement.
Walden, who was hired in late February to head up Agenda, came on board following the departure of Agenda founder Aaron Levant in January. Levant left the show after a 15-year run, guiding it from a guerrilla trade show to a major event running biannual shows in Long Beach, Calif., and Las Vegas.
Agenda's organizers said more than 1,000 brands exhibit at their trade shows.