TECHNOLOGY
Connecting to the Connected Consumer Through Mass Personalization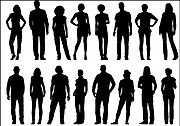 Understanding and connecting with customers directly is as important to brands and manufacturers as it is to retailers today. Where retailers have traditionally leveraged customer data and intelligence to drive email campaigns and experiences, brands and manufacturers have not possessed the customer data to understand who their customers really are—until now.
Today, with brands' and manufacturers' online presence and use of social media, there is a vehicle to communicate and connect directly with the end consumer, build loyalty, a following and gain insights directly from the consumer. These data can be used to drive personalized communications and brand education via websites, blogs, email and social-media channels, whether you sell product direct to consumers or not. Retailers are no longer the only ones gaining customer insights and connecting with the end consumer. Acquiring firsthand customer data is essential to success in today's connected marketplace.
Manufacturers and brands have automated supply-chain processes, and it is now time to automate marketing with automation tools to drive mass personalization and lead generation as effectively as retailers do. Reaching the right audience with the right message is so important to engage, convert to sales and increase brand loyalty, which in turn drives demand for your brand. Today's connected consumers want information, and they want it directly from the brand. The younger generations care about how the product is produced, how the workforce is treated and the heritage of the brand.
We have discussed in past articles machine learning, artificial intelligence and data insights. It all comes together with personalization and understanding your end consumer and automating marketing tasks for segmentation, lead nurturing, relationship marketing, marketing KPIs and reporting. These marketing-automation tools are a part of the Customer Relationship Management (CRM) suite, which is focused on segmentation analysis, marketing communications, and analysis of how campaigns and engagement on various channels (email, social, online) have performed against key metrics.
"Mass personalization" means communicating with groups or communities of your consumers in a way that provides relevant and personalized messaging. Creating these segments requires knowing your customers and followers and what is important to them, how they engage and shop your brand, and why they are engaging. Micro-communities are created based on psychographic and demographic data, lifestyle preferences and product affinities to empower personalization to the masses from marketing.
The more relevant and personalized the communications, the higher engagement and transaction value. It's that simple, and it is proven. Personalized communications reported in multiple studies deliver up to 6X higher transaction rates to those companies doing it right. According to Aberdeen, a global research and analytics firm, companies using marketing automation yield up to a 53 percent higher conversion rate.
Marketing automation has evolved from a marketing tool for email campaigns to an almost $2 billion industry, addressing all things marketing including social media, websites, blogs, reporting and analytics. The solution providers are many, and there have been extensive acquisitions in this space.
IBM acquired Unica as the first to market automation tools, providing a best-in-class automation suite for marketing.
Adobe, an enterprise marketing cloud and analytics solution, bought Neolane for segmentation and email campaigns.
Exact Target bought Pardot, and then Salesforce acquired it. Salesforce now offers a marketing cloud that includes campaign management, segmentation, lead nurturing, social listening and more.
Oracle bought Eloqua for its marketing cloud, which orchestrates paid, owned, and earned marketing channels for email, mobile, social and Web.
HubSpot's Marketing Hub is widely used to grow traffic, convert visits and manage inbound marketing campaigns with embedded analytics and marketing automation.
Optimove's Relationship Marketing Hub leverages AI to foster intelligent relationships with predictive customer modeling and self-optimizing personalization.
WhatsNexx is new to the market with a cross-channel marketing-automation platform with a lower cost of entry.
Today's connected consumers have multiple touchpoints through their customer journeys—starting early with brand education through purchases on multiple channels. Engaging this customer with relevant information along the way is important for everyone along the supply chain—manufacturers and brands as well as retailers. Those that collaborate and share along this path to purchase will win in the end. Collaboration is strong in the supply chain with product development, so why not marketing?
Paula Levy is the Chief Strategy Officer for Demand Worldwide. She is a business-technology strategist whose focus is assisting retailers and brands to transform their marketing and customer-engagement strategies with the adoption of new technologies and business practices.