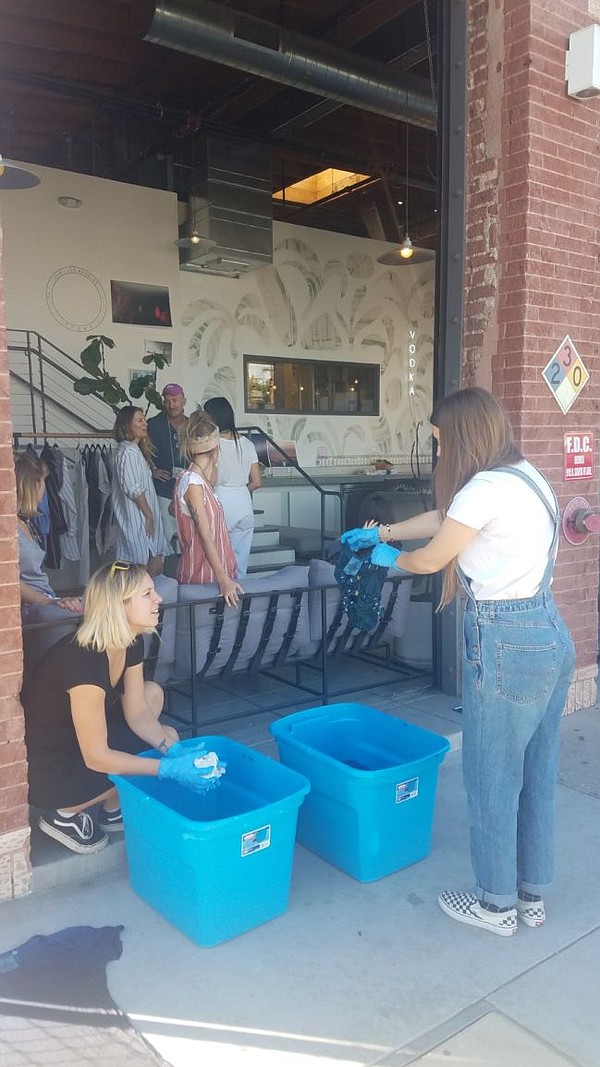 Jungmaven: Hemp and Vodka Art District Party
Fashion in downtown Los Angeles' Arts District does not always mean a new store.
Last week, made-in-the-USA hemp-fashion brand Jungmaven produced a tie-dye party at the tasting room for Our/Los Angeles vodka distillery, which is located in downtown's Arts District. Party goers took Jungmaven blanks and dyed them in new colors while sipping Our/Los Angeles vodka drinks. Skol! as they say when they toast vodka in Scandinavian countries.
Los Angeles-headquartered Jungmaven distinguished itself for making T-shirts out of hemp and organic cotton fabric. Currently, the label is expanding its offerings to include more wovens. Check out the looks of some Jungmaven's wovens.