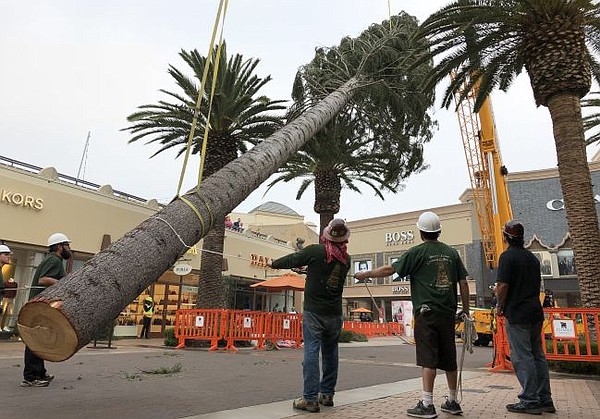 Citadel: the Tallest Xmas Tree
Some people haven't worked on Halloween decorations.
But Citadel Outlets is looking ahead. On Oct. 23, a 110 white fir Christmas tree was installed at the retail center just south of downtown Los Angeles. Citadel management described their Christmas tree as the world's tallest live-cut Christmas tree.
It's more than 15 feet longer than a NBA basketball court. It's twice as tall as the letters on the Hollywood sign, which you can see from miles away, if it wasn't so smoggy. The Citadel's tree is 30 feet taller than the average Rockefeller Christmas Tree in New York City, according to a Citadel statement.
The tree will be decorated with 18,000 LED lights, and 10,000 ornaments and bows.
The big tree will be officially unveiled on Nov. 10, when Citadel produces its 17th Annual Tree Lighting Concert, with musical performances from The All-American Boys Chorus and American Idol stars Maddie Poppe and Caleb Lee Hutchinson.
Citadel said it worked to be a good steward of forest lands. To replace the tree it cut down, 12 trees were planted in the forest giant's place.