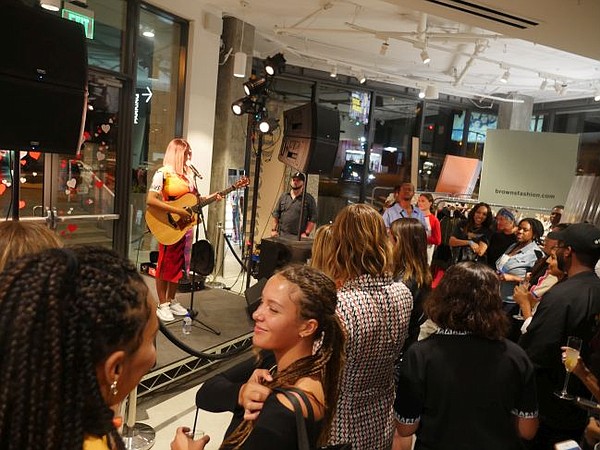 UK Retailer Browns Sets Up Shop at Fred Segal
For Ida Petersson, one of the best things about her job is telling the world about new, emerging fashion designers. Until recently, she's been doing it only in Browns, an influential boutique in London.
On Sept. 1, Browns opened a pop-up shop at Fred Segal Sunset in West Hollywood, Calif. Petersson said that she now has an international platform to show new designers and brands such as Conner Ives, Situationist and Charms. John Frierson, president of Fred Segal, said that the pop-up, called Fred Segal Loves Browns goes to the core of both ventures' purpose.
"Fred Segal loves Browns is the most ambitious partnership we've presented at our new flagship store on Sunset Boulevard. Like Fred Segal, Browns has been a place of discovery and creativity for over 50 years."
Fred Segal Loves Browns, was set up in a 1,200-square-foot section of Fred Segal which faces the busy intersection of Sunset Boulevard and La Cienega Avenue. The pop-up should run until the end of October. On Sept. 5, a party for the shop was produced. Performing was British singer Mahlia, Compton, Calif.- bred rapper Buddy and a DJ who goes by the name KITTENS.