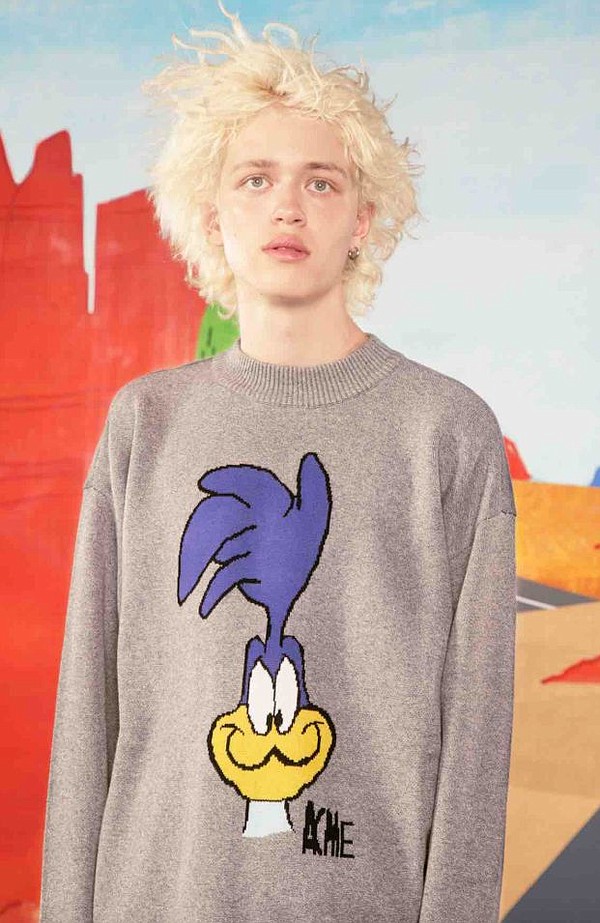 The Hundreds Does Looney Tunes
The Hundreds brand started a mighty streetwear empire with a simple doodle. It was a cartoon of anxious-faced bomb named Adam Bomb. The doodle graced T-shirts, hoodies and caps. Hundreds co-founders Bobby Kim and Ben Shenassafar became streetwear stars. They opened a flagship store on Los Angeles' Fairfax Avenue, and later worked on other collaborations with pop-culture properties such as Death Row Records and Disney. The brand is paying respects to another brand, which probably started with a doodle.
The Hundreds x Looney Tunes Acme collection took an official bow on Sept. 20. It features the visages of Looney Tunes stars Wile E. Coyote and Road Runner on military style jackets, flight jackets, hoodies, sweatshirts. Adam Bomb does not make an appearance on the collection. Retail price points range from $32 to $159. As they say at the end of Looney Tunes commercials; That's All Folks.