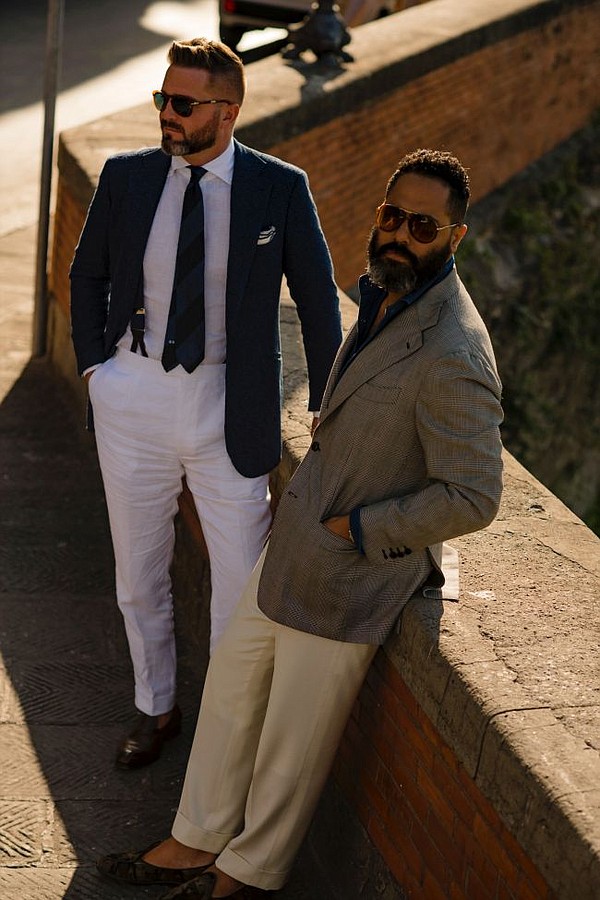 18th Amendment Plans to Open California Showrooms/Unveil RTW Line
Since 2012, Angel Ramos has been designing men's suits inspired by the 1980s Manhattan arts scene, and the 1920s style of men on both sides of the law during the Prohibition era.
"If you can envision a table where you have Jean-Michel Basquiat, Gianni Agnelli and Lucky Luciano smoking cigars and drinking whiskey, that's us in a nutshell," he said.
Basquiat, Agnelli and Luciano are history, but Ramos and his business partner Stephen Schweickart are concentrating on the future. After Labor Day, they will officially rename their New York City-headquartered made-to-measure suiting house 18th Amendment. From its launch, it was called Angel Bespoke. Consulting your history books, the 18th Amendment was the notorious law which made Prohibition into the law of the land across the United States. It also set the stage for hundreds of gangster movies.
Post Labor Day, the company also will be unveiling its first ready-to-wear line featuring a signature blazer, an overcoat, trousers, shirting, T-shirts and a cap made in partnership with Ebbets Field Flannels.
The 18th Amendment also will put together a California story this year. The suiting brand will open a showroom in Los Angeles where people can check out the ready-to-wear line, or work with a tailor for made-to-measure 18th Amendment suit. A San Francisco showroom is scheduled to open sometime in 2020, Schweickart said.