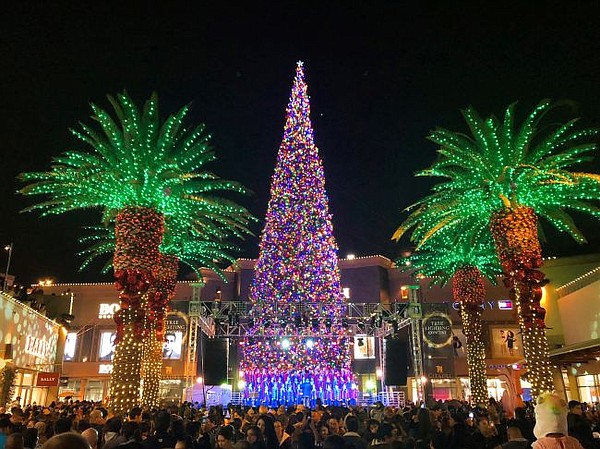 RETAIL
On Nov. 9, It Will Be Christmas at The Citadel
Halloween was just one week ago. Balmy Los Angeles temperatures are forecast to be in the 80s. It's beach weather. But if you'll be swinging by Citadel Outlets, it might feel like Christmas.
On Nov. 9, the outlet mall, located a short drive from downtown Los Angeles, will produce the 18th Annual Tree Lighting Concert. The star of the show will be what Citadel management calls the World's Tallest Live-Cut Tree. The 115' white fir tree will be decorated with more than 10,000 ornaments and 18,000 multi-colored LED lights. (The lights are also energy efficient, according to a Citadel statement!)
The tree lighting also will feature a caroling concert with pop band In Real Life, singer John Lindahl, and The All-American Boy Chorus. Part of the show will be a Snowfall Experience, where faux snow will blow during a light show. If you don't make it to the Nov. 9 party, the Snowfall Experience will be produced nightly until Dec. 31, when the Citadel's Christmas tree is taken down. Ho ho ho!