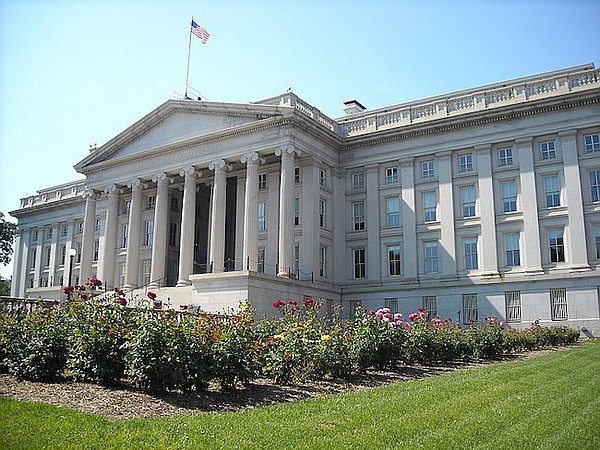 FINANCE
President Signs COVID-19 Relief Bill, Fed Expands Main Street Program
President Donald Trump signed a $484 billion COVID-19 relief package into law on April 24, which was intended to fund programs such as the Paycheck Protection Program, meant to help small businesses continue paying employees through the COVID-19 pandemic. On April 30, the Federal Reserve expanded its Main Street Lending Program to allow midsize businesses to participate in the $600 billion program.
Matthew Shay, the National Retail Federation's president and chief executive officer, said that these programs offered important lifelines.
"Expanding eligibility for this [Main Street Lending Program] will provide much-needed support for some of America's most recognizable brands and their workers, who have been severely impacted by the pandemic," Shay said on April 30.
The Paycheck Protection Program had been heavily criticized for not reaching small businesses. A lot of the funds were gobbled up by sizable businesses because of a loophole that said big businesses with subsidiaries employing 500 people or less could qualify for funds. In an updated guidance published on April 24, the U.S. Treasury Department encouraged well-financed public companies to return PPP loans by May 7.
Outrage at the program's shortcomings were acknowledged on an April 28 conference call hosted by Congressman Jimmy Gomez, a Democrat who represents California's 34th District, which includes downtown Los Angeles as well as the adjacent neighborhoods of Westlake and Highland Park.
"We wanted to push for resources to protect as many small businesses as possible," Gomez told constituents participating on the phone call. "There were a lot of questions on how this program was being run. I asked for full transparency for the PPP loans. We wanted to know who was getting what money."
The City of Los Angeles offers a small-business emergency microloan program. The County of Los Angeles has produced a Business and Worker Disaster Help Center to help companies navigating the COVID-19 crisis.
During the call, Gomez forecasted that additional aid packages would be approved by Congress. "Small businesses will be a priority for myself and the caucus," he said.
Businesses should continue to apply for the PPP loan, said Robert Greenspan, founder and president of the Los Angeles–area Greenspan Consult Inc. "I told my clients, the first round of money was distributed fast. In the second round, there seems to be money available. More small businesses should do it. The backup documentation can sometimes be difficult to access, but you should submit and hope for the best," he said.