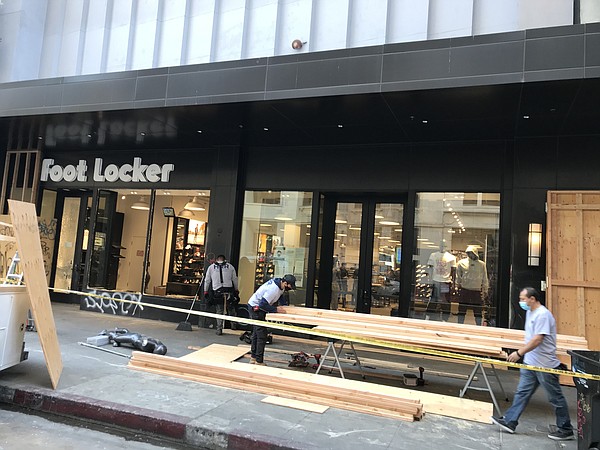 RETAIL
Year in Review: Retail Tested By Pandemic and Civil Unrest in 2020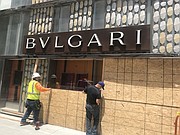 At the beginning of the year, it was predicted that the COVID-19 pandemic and United States politics were going to have an effect on retail in 2020, but there was no sense that it was going be a big shake-up.
A forecast released Feb. 26 by the National Retail Federation said that good times were going to roll in 2020. "The nation's record-long economic expansion is continuing, and consumers remain the drivers of that expansion," NRF President and CEO Matthew Shay said. The prominent trade group noted that retail sales would rise 3.5 percent to 4.1 percent during the year.
"With gains in household income and wealth, lower interest rates and strong consumer confidence, we expect another healthy year ahead," Shay continued. "There are always wild cards we cannot control like the coronavirus and a politically charged election year, but when it comes to the fundamentals our economy is sound and consumers continue to lead the way."
Less than a month later, state and local governments across the U.S. issued stay-at-home orders to blunt the first spike of the pandemic. On March 19, California Gov. Gavin Newsom signed an executive order requiring Californians to stay in their residences. Nonessential bricks-and-mortar businesses were ordered to close their doors. Many retailers that previously focused on in-store retail found themselves pivoting to e-commerce if they hadn't already.
The foundations of a strong market were being shaken. The California Employment Development Department announced that 2.3 million Californians lost their jobs in April. The state's unemployment rate rose to a record high of 15.5 percent.
By May, stay-at-home orders were eased throughout the state. But in-store retail could not go back to business as usual. Public-health departments across the state required retailers to scale back the numbers of consumers that could shop in a store at a single time. In Los Angeles County, numbers were scaled back to 25 percent of a shop's normal capacity. During a second flare up of COVID-19, the L.A. County Department of Public Health amended the order to require retailers to only allow 20 percent of typical capacity into their stores.
In-store retailers also had to adopt new ways of operating, which included deep cleanses of physical spaces, enforcing six feet of separation between customers and installing Plexiglas barriers at cash wraps. By the Memorial Day weekend, business became tougher for retailers in many of California's major cities.
There were demonstrations throughout the world protesting police brutality following the May 25 murder of George Floyd at the hands of police in Minneapolis. Public officials, including the Los Angeles Police Department, said that the vast majority of demonstrators amid the protests were peaceful. However, looters broke off from the protests, using the demonstrations as a cover to vandalize and loot some of the state's most exclusive shopping districts, including Rodeo Drive in Beverly Hills, Calif., and Union Square in San Francisco.
Retailers cleaned up and received help from many of their loyal customers and neighbors. Many retailers' social-media feeds showed images of people from their communities helping them clean up shattered glass. Plywood boarding later covered up windows of many retail streets, and many retailers did not take the boarding down. There were fears that civic disturbances from the U.S. election could cause more unrest. Fortunately, retailers did not have to suffer from further political disturbances, but plywood boarding continues to cover windows on many storefronts of city retail streets.
As 2020 comes to a close, forecasters working for the NRF and economists for the accounting and advisory firm Deloitte forecasted that the year would end on a solid footing. The NRF forecasted that holiday retail sales would increase 3.6 percent to 5.2 percent compared to the 2019 holiday season and that much of the strength of holiday business would come from e-commerce.
Since in-person retail was so burdened this year, the e-commerce business has skyrocketed. In the third fiscal quarter of 2020, e-commerce sales rose 37 percent, according to the U.S. Department of Commerce.