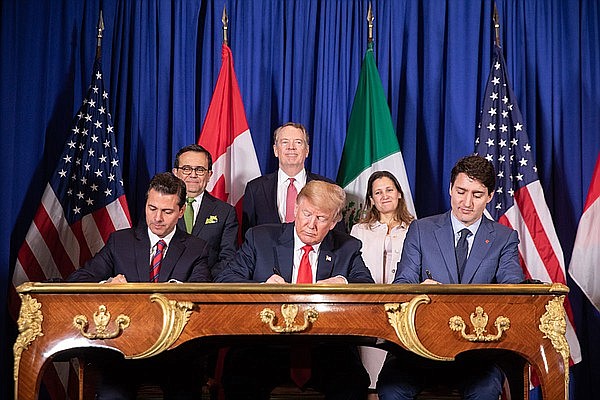 IMPORT/EXPORT
Year in Review: U.S. Approves USMCA Treaty, China Turmoil Heats Up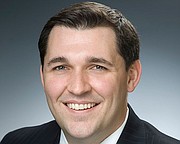 The United States–Mexico–Canada Agreement was signed into law in the United States, but the adoption of a major trade treaty did not mean smooth sailing for global trade, as U.S. trade disagreements with China increasingly dominated headlines.
When the USMCA trade agreement went into effect on July 1, leaders of prominent apparel and retail trade associations hailed the new treaty as the beginning of a new chapter. Brian Dodge, president of the Retail Industry Leaders Association, said that USMCA would inject energy into an economy battered by the COVID-19 pandemic.
"The new U.S.-Mexico-Canada Agreement strengthens two of our most important trading relationships and creates certainty for retailers to invest, plan for the future, create jobs and provide consumers with the widest possible selection of affordable and quality products. Never has that been more important than during the economic crisis brought on by the COVID-19 outbreak," Dodge said.
Advocates of the new trade deal said that it would provide much-needed updates to the Bill Clinton–era North American Free Trade Agreement and would also rectify areas where NAFTA fell short.
A statement from the Office of the U.S. Trade Representative said that USMCA would provide new market opportunities for American textile and apparel businesses. The agreement would promote greater use of American-made fibers, yarns and fabrics by strengthening customs enforcement. Other protections include requiring that sewing thread, pocketing fabric, narrow elastic bands and coated fabrics, when included in finished apparel products, be manufactured in the treaty region to qualify for the agreement's protection and benefits.
The year also was marked by a trade détente with China but was followed by flare-ups. On Jan. 15, President Trump signed a phase-one trade agreement with China that sought to settle long-held disagreements with the country. With the deal, the U.S. government agreed to reduce tariffs on $120 billion of Chinese products from 15 percent to 7.5 percent. China made a promise to buy $32 billion in American agriculture products in the next two years, according to media reports.
Chiefs of retail trade groups applauded the agreement. Matthew Shay, president and chief executive officer of the National Retail Federation, urged the Trump administration to resolve trade tensions. "The trade war won't be over until these tariffs are gone. We are glad to see the phase-one deal signed, and the resolution of phase two can't come soon enough," Shay said in a Jan. 15 statement.
However, phase-two talks stalled later in the year. In July, President Trump said that he was not interested in further negotiations with China. U.S.-China trade relations were marked by further turmoil.
The U.S. ended special trade status for Hong Kong, where many apparel companies are headquartered. Because of the action, Hong Kong would be treated the same as mainland China and its products could be subjected to additional tariffs.
Also during 2020, a campaign to punish China for human-rights abuses in its Xinjiang region gathered momentum. The Chinese government had been found to be running concentration camps to imprison between 1 million and 3 million members of the Uyghur minority in order to suppress their culture. Forced labor had been taking place at the camps.
In June, President Trump signed into law the Uyghur Human Rights Policy Act of 2020. The U.S. Department of Homeland Security and U.S. Customs and Border Protection announced an enforcement action regulating cotton imports from the Xinjiang Uyghur Autonomous Region.
Apparel Trade groups NRF, RILA, the American Apparel and Footwear Association and The United States Fashion Industry Association issued a joint statement condemning forced labor. In a Dec. 2 announcement, these groups said they would work with U.S. Customs to support the enforcement action. But the group also urged the U.S. government to expand pressure on China to involve more stakeholders in the issue, not just the apparel industry.