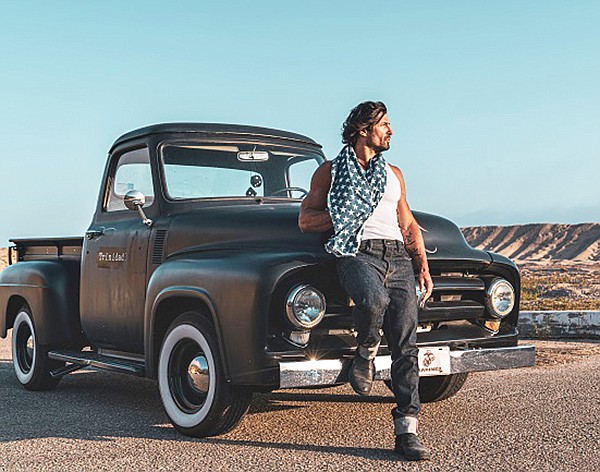 NEW AMERICAN SELVEDGE
Trinidad3 and Vidalia Mills Launch American Selvedge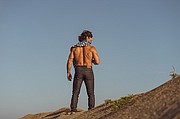 During the United States' Fourth of July celebration last weekend, Los Angeles–based, military veteran–founded Trinidad3 Jeans unveiled its selvedge partnership with Louisiana textile maker Vidalia Mills. Following the July 4 launch, demand skyrocketed, and certain sizes sold out, so the brand quickly moved to create more product.
"We have been making more to keep up with demand all week," said brand partner and United States Marine Corps. veteran Joe Lafko. "I've made so many runs to the UPS Store that they gave me my own corner to put all of our boxes in so I can get in and out more quickly!"
This New American Selvedge jean relies on the work of Vidalia's antique Draper X3 looms and includes details that speak to the Trinidad3 brand, including its signature red-bar tack on the left seam. The link to American heritage through working with Vidalia Mills, creating a textile on the same machines that once yielded White Oak denim, is a facet of the project that Trinidad Garcia III, the brand's founder and former U.S.M.C. sergeant, finds extraordinary and in which he takes great pride.
"We knew we wanted to be able to have a classic feel and character to the jean, but we didn't want to just make something that was run of the mill, so to speak," Garcia III said. "We had to have our touches, our thoughts and our personal heritage ingrained in it. It preaches our story to the world, and we're stoked to be able to bring this to life after months and months of development."
From farm to finished piece, the collection relies on domestic resources. Farmed in Texas and Louisiana, the cotton used to create the selvedge-denim fibers is grown from BASF sustainable E3 cottonseed. For Eric Goldstein, business development leader at Vidalia Mills, undertaking this project was an experience he valued as more than simply making denim.
"It's such an honor to work with Trinidad and Joe on this amazing project—they truly understand quality and appreciate the finest details," he said. "They are passionately making great product and changing veterans' lives at the same time."
Trinidad3's values connect consumers and veterans of the United States Armed Forces. The brand's longtime model, actor and veteran Rudy Reyes, appears in the campaign for Trinidad3's New American Selvedge. Trinidad3 is also known for providing financial support from the brand's profits to veterans' groups such as Merging Vets and Players.
Available online at trinidad3.com, the New American Selvedge collection is sold in sizes 28 through 40 at a retail price point of $185.