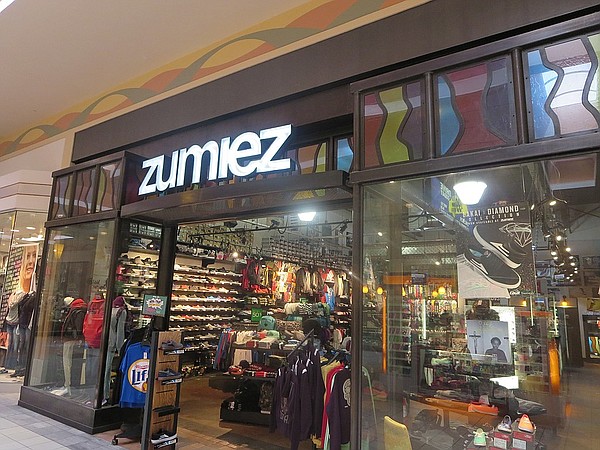 RETAIL
Retailers Announce Sales Results During Pandemic
Some of the fiscal toll from the COVID-19 pandemic was detailed in earnings reports from prominent brands over the last week.
Guess? Inc. announced that revenues declined 52 percent to $260 million for the first quarter of the year, announced on June 10. Guess Chief Executive Officer Carlos Alberini said that his company moved to control as much as possible during the pandemic's economic meltdown. The company adjusted its inventory levels, lowered capital expenditures and extended vendor payment terms.
"Looking forward, the building blocks of our long-term strategy are still intact. We remain focused on enhancing our omni-channel platform centered around the consumer and are accelerating our efforts to gain efficiencies across our local operations and rationalize our store portfolios," he said. "I fully expect to be on the other side of this crisis with a more efficient business model, a more focused and consistent global brand strategy, and a more nimble and agile organization."
On June 9, Macy's Inc. released a preliminary report of its first-quarter earnings. The company said that it would likely report sales of $3.02 billion, which will be a 45 percent decline from the same period in the previous year.
Jeff Gennette, Macy's chairman and CEO, said that its digital channels kept the department store afloat.
"The COVID-19 pandemic significantly impacted our first-quarter sales and earnings results, but I am proud of the way our team navigated this difficult period and maintained the business while our stores were closed," Gennette said. "Our strong digital business sales trend continued throughout May, and it is encouraging to see that as we reopen a store the digital business in that geography continues to be strong. By June 1, we had approximately 450 stores reopened, with the majority opened in their full format. Our reopened stores are performing better than anticipated. Importantly, we are receiving positive feedback on the curbside-pickup experience and our efforts to create a safe and welcoming shopping environment."
Zumiez, Inc. announced results June 4 for the year's first quarter. Total net sales declined 35.3 percent to $137.8 million from $212.9 million in the first quarter of the previous year, said Rick Brooks, Zumiez's chief executive officer.
"We came into fiscal 2020 in a strong financial position, and the new year was off to a good start with first-quarter sales and earnings tracking ahead of expectations through early March," Brooks said. "Following the outbreak of COVID-19, we closed all of our stores in accordance with state and local guidelines to protect the health and safety of our customers, employees and the communities in which we operate."
Gap Inc. reported results for its first quarter on June 4. Net sales declined 43 percent in a year-over-year comparison, said Sonia Syngal, Gap Inc.'s president and CEO. However, net sales for its online business increased 40 percent in April. In May there was 100 percent growth in online sales, she said.
"This online momentum, enabled by new omni-capabilities that have expanded the way customers can shop with us, leaves us well positioned to fuel our brands going forward," Syngal said.
Gap also announced that it would close its less than 2-year-old Hill City brand. The men's athleisure brand was closed so the company could focus resources on its larger brands. Hill City's styles would be folded into future men's lines for other Gap brands such as Banana Republic.