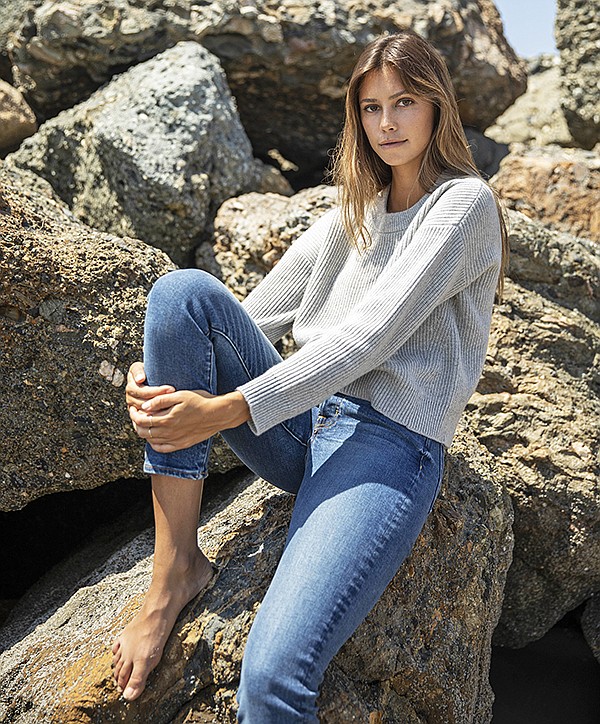 OUTERKNOWN'S NATURAL STRETCH
Outerknown Finds a Natural Stretch Fabric For Its Iconoclast Jean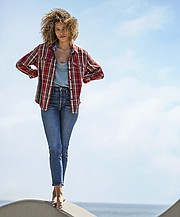 The Outerknown brand was started by surf champion Kelly Slater and creative director John Moore in 2015 to introduce a new surfwear line to a market that had been dominated by a group of major brands for years by creating a brand that was devoted to sustainability.
Slater and Moore wanted to show the world that manufacturing stylish clothes did not necessarily mean repeating manufacturing practices that had been criticized for polluting the environment, Slater said during the brand's inaugural season.
The Culver City, Calif.–based brand got high marks from environmental groups for using sustainable fabrics, nontoxic dyes and gaining accreditation from the Fair Labor Association.
Outerknown also looked for alternatives in denim production. In 2017, it started a collaboration with Levi's that used Levi's Water

Megan Stoneburner, Outerknown's director of sustainability and sourcing, said that the brand had been searching for a renewable substitute for stretch denim that includes synthetic fabrics such as elastane. Without the elastic threads, denim can be a stiff, coarse material that can take months to wear down to the comfortable fabric that helped popularize the multibillion-dollar fashion-denim market. The market for stretch denim has continued to be a robust part of the business, she said. "Customers want something that is more forgiving but is natural," she said.

Stoneburner noted that Outerknown had used denim fabrication blends that were made with 98 percent organic cotton and 2 percent spandex. Such fabrications can be recycled, she said. But the brand was interested in phasing out fabrics using virgin synthetic fibers that contribute to microplastics pollution and the current global plastics-pollution crisis.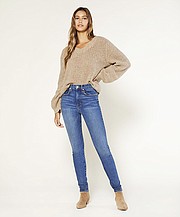 Other companies also were interested in developing sustainable alternatives to synthetic yarns. One of these was Candiani S.p.A., an Italian fabric company that runs a design center in Los Angeles. In 2019, Candiani had started developing what would eventually be called Coreva. It's a plant-based yarn made from natural rubber. The yarn's rubber core is wrapped in organic cotton. A Candiani statement said that the yarn is plastics-free.

Stoneburner and her team spent six months testing out how Coreva would work with the organic fabric the brand uses for its denim. After wearing and testing the prototype jeans, her team felt comfortable releasing it into the market.

Outerknown introduced what it called its first biodegradable stretch denim pants, the Iconoclast High Rise Skinny Jeans. The first run is scheduled to be delivered in November to the brand's direct-to-consumer channel, outerknown.com; its physical boutique in Manhattan Beach, Calif.; and to select retailers. Outerknown's Iconoclast looks like a jean with a skinny silhouette, Stoneburner said. But it has elements of yoga and athleisure bottoms.

"It feels like a compression pant," Stoneburner said of the bottom's yoga-wear quality. "But it gives more support. It is heavier and feels more substantial."

The Iconoclast High Rise Skinny Jeans retail for $248. Stoneburner forecasted that Coreva yarns eventually would be woven into some of Outerknown's men's denim looks in the future.

Photos courtesy of Outerknown.