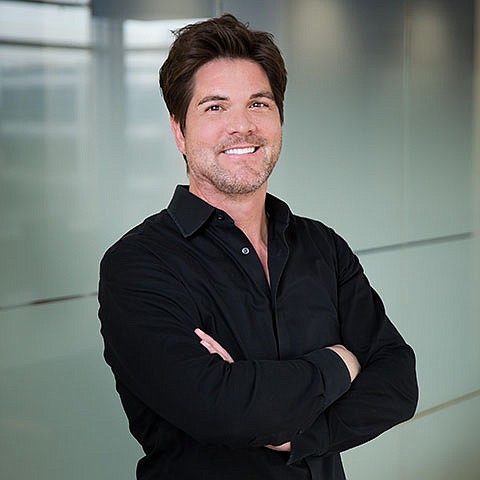 SOCIAL COMMERCE
Poshmark Announces William Ingham as First Chief People Officer
Social marketplace Poshmark announced the appointment of William Ingham to fulfill the company's new role of chief people officer. As the first executive to be appointed to this position within the Redwood City, Calif., company, Ingham began the role March 15 with responsibilities including leading global human resources, which includes talent acquisition and retention, rewards and recognition, performance management, organizational development, compensation and benefits, and employee training and culture.
"Our people are our most-important asset, and with William at the helm, I am confident Poshmark will continue to be a place where our employees can be their true and authentic selves while making an incredible business impact," said Manish Chandra, founder and chief executive officer of Poshmark, Inc. "We are at an important inflection point in our company's history, and I look forward to partnering closely with William to fuel Poshmark's high-performance culture, reinforce the values we stand for, and scale our teams to power our next phase of growth. I am thrilled to welcome William to the company as we work to make Poshmark's mission a reality."
Ingham's experience includes 25 years working with major brands in the human-resources space. Prior to joining Poshmark, Ingham worked in London with Visa Europe as the chief human-resources officer. During his time with Gap Inc.'s Banana Republic, Ingham focused on talent throughout Europe, Japan and franchised markets within the Middle East, Central America, South America and the Asia Pacific. Ingham remains a human-resources venture adviser for the early-stage venture-capital fund SemperVirens.
"Few organizations lead with this much love for their people," Ingham said. "The highly engaged culture that Manish and the Poshmark team have created is truly special, and I look forward to helping them take these strengths to new levels of performance and success. Poshmark has emerged as a recognized leader by making buying and selling simple, social and sustainable, and I could not be more excited to be part of the team redefining the future of shopping."
As a respected executive in the human-resources field, Ingham contributed his thoughts on talent optimization through his contribution to 2015's "The Rise of HR: Wisdom From 73 Thought Leaders." Ingham attended Western University in London, Ontario and Evangel University in Springfield, Mo.