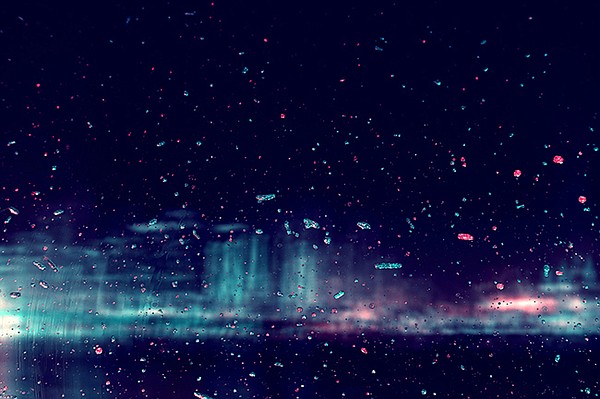 INDUSTRY FOCUS: TECHNOLOGY
As the Industry Moves Forward Into Web3, Fashion Companies Must Keep Pace
Fashion brands have entered a new era of innovation as Web3 continues to expand through tools that are based in technology such as blockchain, NFTs, the metaverse and gaming. While some apparel companies remain resistant to the changes, to remain relevant fashion must transition with the next generation of digital offerings—or be left behind.
Web3's influence is not limited to only emerging brands and young designers. From the Gucci Garden on Roblox to the NFTiff NFTs designed by Tiffany& Co., some of the world's most luxurious heritage companies are embracing this fresh evolution in the digital world. As these changes continue to shape the future of fashion and apparel, the key is to properly blend these cutting-edge e-tools with the physical domain to build agile businesses, diverse and fortified supply chains, sustainable design processes, and engaging consumer experiences. California Apparel News asked apparel-technology experts: As Web3 elements such as blockchain, NFTs, the metaverse and gaming gain traction, how will they affect the apparel industry?
Jason Wang
Chief Operations Officer
Alvanon
Web3 describes the convergence of a series of technologies that are likely to have a significant impact on the way we live our lives into the future.
For some, it describes the metaverse, encompassing the shift between the action of scrolling a website to strolling through an immersive space. For others it's about the decentralization of data and the shift toward blockchain exchanges using cryptocurrencies to pay for NFTs.
As avatars within these new spaces need clothing to wear, they are providing brands with a fresh revenue stream. With 3.03 billion people saying they played video games in 2022, with the average gamer spending more than eight hours a week on games, there is a real opportunity for retailers to enter this space.
Nikole Davis
Senior Product Manager
Aptean
Web3 is all about decentralization, and in fashion it opens up opportunities for individuals to become designers in the metaverse. The Fabricant is an example of an online community where NFT holders can create, trade and wear digital fashions. For digital natives like Millennials and Generation Z, who are comfortable navigating between the physical and digital worlds, a new digital wardrobe purchase might feel as satisfying as the real thing but with a smaller carbon footprint.
Through Web3, we may also see some fashion designers rise in popularity first in the metaverse and then make the jump to physical apparel. From a practical perspective, however, consumers still require tangible clothing. As a result, the metaverse and gaming worlds will more directly transform the apparel industry by driving change in the customer experience and in the fashion-design process.
The recent application of 3D gaming technology to product lifecycle management systems delivers some great benefits to the production process. 3D design makes it easier for designers to see how changing different elements, such as fabric weight or the style of a sleeve, will impact the fit and the look of a piece.
Virtual reality and 3D gaming have brought immersive experiences into the living rooms of consumers, and this technology is also creating an opportunity for brands. Soon, shoppers may have the ability to create a 3D avatar based on their true, unique form versus a set of measurements.
Brands that have created 3D images in the design process can make them available in online storefronts, and we have what is needed to deliver a VR fitting-room experience. Returns would be greatly reduced, having further positive impact on fashion's carbon footprint. Shoppers might be likely to try more colors and styles, possibly resulting in additional purchases, driving more revenue for brands.
Simon Lee
Chief Operations Officer
BrandLab360
The apparel and fashion industry has been one of the greatest success stories to date enjoying the onset of online commerce. Local brands are given access to international markets and international brands are given the opportunity to become truly global brands. The arrival of the metaverse and Web3 technology is set to amplify the gains of this sector even further.
The current online-shopping experience is essentially a 2D solus commercial transaction for product. It barely resembles the immersive experience that arouses your senses while browsing and shopping a physical store, often with friends and often with fun. Physical-store shopping is an adventure where you can feel the brand environment from the careful choice of décor, fixtures, music, smells, product merchandising, and of course well-trained, enthusiastic and knowledgeable staff.
Web3 and the metaverse are here to fill some of that gap. Brands are now able to project their story online with 3D immersive digital environments. It could even all start with window-shopping from outside the store. Customers can walk around within the stores with friends either as avatars or connect with VoIP capability in real time, discover products, pick them up, sort them into outfits and purchase them from within that environment.
Brands will have another sophisticated avenue to amplify their existing investments in communication of values and brand DNA like never before online, enhancing the ever-evolving, more-balanced relationship between brand and customer. Blockchain technology will make transactions more secure, and peer-to-peer transactions without the need for a middle platform will be enabled. The metaverse and Web3 also arrives with all the capability, attraction and data-collection potential of gaming. This brings the potential to revolutionize the apparel and retail industry by creating new ways for customers to shop, interact with products and experience brands.
Paul Magel
President, Business Applications Division
CGS
The apparel industry is made up of two sides of the house—the front-end retail or consumer facing and the back of the house, where apparel manufacturing takes place. In the back of the house, the industry is much more concerned with blockchain and supply-chain issues. The drive toward sustainability and traceability is growing increasingly more important, especially as government entities are getting involved and putting mandates in place. Retailers need to not only report on the origins of goods and labor makeup but also need to be able to validate it. This accelerates the need for technology like supply-chain-management solutions such as BlueCherry. Validation is key—showing true and accurate statements that reflect the full origin of the product.
NFT, the metaverse and gaming are focused on the front-end, retail side of the house as they help with consumer engagement. There is a big push to change consumer engagement with technology—going beyond the website and creating more-personalized experiences. Retailers need to use the technology available today to understand consumer behaviors and take advantage of the data to better forecast demand.
Ultimately, no matter what side of the apparel industry you're on, you need to make sure your objectives are clear and then bring in the most appropriate technology to help meet those objectives.
Michelle Eichner
Chief Executive Officer
Digitile
AI trained with federated blockchain-sourced data creates new collaborative ecosystem opportunities. These can detect customer-transaction patterns, identify shopping trends, enrich catalog data, make predictions to generate product recommendations and reduce manual labor, leading to operational efficiencies for marketing and merchandising.
Tirsa Parrish
Co-founder and Managing Partner
Fashion Index
Small businesses are able to be extremely nimble and take a forward-thinking concept like Web3 and incorporate it into their brand immediately. Economists project the digital world will dwarf the physical apparel world in the next decade. Fashion is an expression of who we are, and Web3 technology will enable us to bring our personal and professional aesthetics into our growing digital lives.
As people spend more of their lives online, they will create a digital version of their physical lives. In the metaverse, avatars will own digital real estate and artwork and need clothing and accessories. NFTs will be proof of ownership of this property. You will want your digital presence to be as unique as you are. You will want your avatar dressed in a fashion that reflects you as an individual. Digital accessories will add pop and flare just as they do in the physical world. Big brands are creating NFTs and partnering with companies like Roblox to incorporate their branding into gaming and all areas of digital life. A huge benefit of NFTs comes from the encrypted nature of blockchain. This can be easily used to prove provenance for artwork as well as fashion and even prove your avatar is the true digital version of you. Consumers can tell if they are buying original pieces, if their digital clothing comes from a specific company or designer, or if it's a knockoff.
Utilizing this technology is a way to create conversations and additional buzz around your brand and incentivize customer loyalty. This will allow them to significantly speak to the commitment to socially responsible production, which provides zero waste and no inventory options.
Ana Friedlander
Industry and Solution Strategy Director, North America—Fashion Infor
In this age of the metaverse of information, people are demanding greater transparency from fashion brands and their key suppliers to ensure that modern ethical and sustainable standards are achieved.
A technology that has been on everyone's mind over the past few years is blockchain. Although blockchain has been the foundational technology that underpins cryptocurrencies, it is important to understand that it has almost unlimited potential use cases. The fashion industry is only now beginning to explore this and starting to acknowledge the huge potential blockchain represents in solving complex challenges across our fashion supply chains.
Blockchain consists of a decentralized digital ledger that is secure and transparent; therefore it can provide a single version of the truth for use by multiple parties. Each block of data posted to the secure ledger is authenticated and time stamped and can contain geolocation details. Such verifiable digital information has many potential applications including provenance, traceability and authenticity, which are needed to implement and enforce our sustainable fashion programs.
Blockchain can also speed up the processing of transactions, help track inventory more accurately and reduce the likelihood of counterfeit products. Research carried out by the AU RFID Lab in 2019 "identified a tremendous amount of errors and inefficiencies with an estimated amount of $181 billion of business potential by eliminating claims, shrink and counterfeiting."
More brands are starting to adopt consistent serialized data and are requiring it as part of their product-development process. Stakeholders throughout the fashion supply chain are also installing the infrastructure to collect serialized information on products flowing down through all distribution channels. Infor CloudSuite Fashion provides the traceability and serialization within the core system, but there is still a long way to go for the industry to embrace the full capability of blockchain to increase visibility and better collaboration.
Kristin Savilia
Chief Executive Officer
JOOR
The rapid advancement of Web3 has certainly provided the apparel industry with a plethora of creative outlets and applications to explore—ranging from merchandising to experiential marketing—however, these opportunities are largely still unproven in terms of their ability to impact revenue. Before exploring these uncharted territories, it's prudent for companies to prioritize investing in solid foundational technology to run and optimize their business given today's uncertain economic environment. For example, it's critical for apparel brands and buyers to digitalize their buying and selling process in order to streamline their wholesale process and have the data to inform better decision-making. Leveraging technology that is intuitive, efficient and dependable will set their business up for success.
Robert Zoch
Global Content Manager
Kornit Digital
Each of these new technology innovations reflects a fundamental transformation in the way consumers, creators, brands and producers engage each other via the online marketplace. People want unlimited possibilities. They want responsible, conscientious production practices, free of human-rights concerns and environmental degradation. They want to design, customize, visualize and adapt the products they purchase—and not only apparel, though apparel is certainly a major touchstone demonstrating that shift in mindset.
Web3 enables a new dimension to personal expression, and NFTs are a means of establishing ownership or propriety of that expression. The metaverse is a natural evolution of the gaming world, taking something that's highly familiar to the new digital-native generation, which is coming of age and making its presence known in the new marketplace by converting that experience to the shopping and fulfillment world. For apparel brands, producers and retailers, these new developments likely represent either a considerable challenge or a make-or-break one. They offer another channel through which consumers can be engaged and sold or possibly even someday the dominant channel that must be engaged lest these digital natives be lost entirely.
During a panel discussion Kornit Digital recently hosted at Texworld New York City, one of our partners, Wolverine Worldwide Vice President of Product/Digital Innovation Barry McGeough, boldly asserted that legacy brands and retailers "have to engage with the metaverse; it's not going away, and if you don't engage, the tech innovators are going to eat your lunch, every single day." Being in a position where I often observe the many ways digitizing the end-to-end fashion and textile-production experience—and digitizing the supply chain—is breaking down barriers in creative expression, answering the sustainability imperative and shrinking fulfillment times to meet the expectations of today's web-driven buyers, I'm inclined to agree.
Alison Bringé
Chief Marketing Officer
Launchmetrics
By offering new ways of engaging with customers, creating unique experiences and generating new revenue streams, the emergence of Web3 is expected to revolutionize brand strategies. Due to the divergent nature of these technologies, there are multiple opportunities the brands can tap into; however, the ultimate goal is to create a deeper connection between consumers and their beloved brands, driving brand loyalty.
Unlike physical-world counterparts, with Web3 there are few limitations, allowing for more creativity and accessibility. For example, the emergence of the metaverse brought consumers into branded, virtual worlds thanks to gamified environments. With the further evolution of NFTs, we saw that brands that were able to strike the right balance between price and interest could hit it right with scarcity to drive sales. Moreover, the popularity of NFTs came into play as it suggested another way of connecting with consumers by allowing them to join branded universes by owning different pieces of it.
We've noticed significant growth in consumer interest around Web3 technologies by capturing the rise in mentions of related keywords. Mentions of the metaverse increased by 10,000 percent YoY in the years 2021–2022. And so, with the increased consumer appetite, more brands are expected to implement digitized experiences. While the metaverse and NFTs are great for driving brand awareness, it is important for brands to understand what their community's wants and needs are within the virtual sphere to be able to experiment and create those successful experiences. In the end, it's all about connection, engagement and community, and if your brand can organically align what the community likes or is interested in you'll find success.
Victoria Nelson Harris
Senior Textile Segment Specialist
Mimaki
Web3 elements such as NFTs offer a great opportunity to expand the digital-printing business in the apparel industry. Loyal customers can purchase an NFT to own a digital design within the blockchain, which creates an opportunity for NFT creators to bundle a tangible printed apparel piece with the digital asset. Consumers wearing and interacting with their limited-edition or one-of-a-kind NFT heightens the experience and exclusive connection to the brand creator. As the NFT market continues to evolve and grow, we can expect an increase in short-run digital-printed-apparel production to meet the demand.
Isabelle Pilon
Co-founder and Chief Operating Officer and
Jo Anne Benson, Senior Director of Product Solutions
Pivot88
One specific emerging technology won't move the needle in the apparel industry. Instead, it's the convergence of the Web3 technologiesthat will transform it. Digital supply-chain maturity drives improved revenue and profit. Successful companies are moving beyond the internal focus on supply costs and efficiencies to customer needs. Consumer behavior in the metaverse, gaming and even NFT consumption are all measurable behaviors that can provide a more holistic view of consumers and their values. The role of AI and advanced analytics is vital to this maturity.
Brands are starting to accept and acknowledge AI to help with decisions, and ESG models are in the forefront of the new consumer. How we use AI and digital to protect the planet will become the market differentiator. Like all digital transformation, AI will move fast this year and by 2024 could increase by three times.
Barriers often slowing initial progress include supply-chain and market complexity as well as internal resources currently burdened by managing competing priorities. Predicting risk doesn't remove the importance of people as we continue to connect our supply chain.
However, technology is not enough. It's up to the brands implementing these technologies to drive effective and lasting change—whether this is a reduction in the negative environmental impact the industry has on the planet, improved wages and conditions for workers, compliance to legal mandates, or an increase in revenue through a deep understanding of consumer needs. It's a cliché, but it does boil down to people, process and technology. When implemented effectively, technology enables transparency, trust and collaboration.
Henry Ma
Chief Executive Officer
Ricoma International Corporation
Web3 technology provides the apparel industry with a plethora of new earning opportunities as well as opportunities to build brand awareness and engage with prospective buyers.
In October 2021, Dolce & Gabbana made headlines after auctioning a nine-piece collection of digital NFTs—nonfungible tokens—and custom-made dresses for nearly $6 million in cryptocurrency. In addition to the revenue generated by the auction, Dolce & Gabbana was able to leverage NFT technology to incentivize the buyers to engage with the brand by granting NFT holders two-year access to exclusive Dolce & Gabbana events across Italy. However, NFTs are only the tip of the proverbial Web3 iceberg.
Many fashion labels are also starting to incorporate the metaverse into their existing marketing strategies. The metaverse enables companies, labels and fashion houses to reap a host of advantages such as having a borderless presence that allows prospective customers to engage with a brand.
In this digital world, users can employ avatars to explore online stores. This allows consumers to try on clothes at their convenience before ordering garments from a virtual store in physical format or as an NFT. This not only makes life easier for the consumer but also allows fashion brands to reduce the amount of physical clothing they need to produce, which reduces their ecological footprint and simultaneously alleviates the problem of overproduction.
Galina Sobolev
Chief Marketing Officer
StyleScan
The fashion industry is embracing the Web3 wave and beyond. Brands and designers are eager and excited to experiment with virtual fashion. Large brands such as Gucci and Dolce & Gabbana amassed millions in sales from the use of NFTs. Balenciaga and Gucci recently announced that they will now be accepting payments in cryptocurrency at their flagship stores as well as at their metaverse marketplaces.
The Council of Fashion Designers of America recently announced its full commitment to educational programs and partnerships through the launch of its metaverse and NFTs. And there is far more to Web3 fashion than just digital clothes and virtual shows.
Blockchain can have an enormous impact on the supply chain, which is currently severely fragmented in the fashion industry. There's a lot of mistrust and frustration, but since the transactions can't be altered or changed fashion brands can use blockchain as proof of record of their sourcing, ethical production and sustainability, which in turn will help with brand image and consumer loyalty.
One of the most important factors of Web3 adaption in the fashion industry is the ease of customization and personalization. With the implementation of digital fashion software, manufacturers, brands and independent designers can easily create customized looks by digitally dressing models in their virtually designed creations. Brands and designers can visualize their creations and recreate them in many different ways without making a sample or wasting fabric, resources and funds. This will help revolutionize sustainability for any company small or large and should become an extremely relevant must-have tool for the fashion industry.
The technology movement and globalization of fashion will wait for no one, and Web3 will be leading the way.
Tim Hogan
Founder
Timothy Hogan Studio
AI-generated images can provide designers with a cost-effective and efficient way to visualize their creations in a 3D environment. They can quickly test different variations, colors and styles of their designs without investing in the expensive process of producing physical samples. This technology can help designers save time and money, making the fashion-design process more accessible for smaller brands and startups.
By providing detailed 3D models of clothing and accessories, AI technology can help manufacturers create patterns and prototypes more quickly and accurately. This technology can help to reduce the waste generated during the production process, which is a major environmental concern in the fashion industry.
Moreover, AI-generated images can provide a more realistic representation of the product, which can help retailers to market their products more effectively. Consumers can view the products online and get a clear idea of how they look and fit. This technology can help retailers to reduce their return rates as customers will have a better understanding of what they are buying.
However, the use of AI-generated images in the fashion industry also raises some concerns. One of the major concerns is the impact on employment in the industry. As AI technology becomes more prevalent, there is a risk that it may replace human jobs in design, manufacturing and even modeling.
AI-generated images have the potential to revolutionize the fashion industry. This technology can help designers efficiently visualize their creations, manufacturers accurately produce prototypes and retailers more realistically represent their products. However, it is important to address the potential negative impacts of this technology and to find ways to mitigate them to ensure a sustainable and equitable future for the industry.
Chris Walia
Chief Operating Officer
Tukatech
These technologies allow the physical world to coincide with the digital world and will affect the fashion industry on the front and back ends. With NFTs and blockchain, brands are able to protect intellectual property such as artwork and prints as they are shared through the supply chain while maintaining a record of each person who has accessed it.
Blockchain also allows brands to track a product's entire life cycle through the supply chain from raw materials to finished goods, a key technology for brand transparency.
The metaverse allows brands to offer exclusives like digital fashion shows, limited-release virtual products and other experiences for their most loyal fans.
With many online games offering avatar customization, there are ample opportunities for fashion brands to create designer 3D garments and skins. TUKA3D relies on CAD and 3D data to create virtual and physical products. Customers could buy exclusive digital garments for their video-game characters via a brand's NFT and a physical garment to wear themselves.
Ashley Crowder
Co-founder and Chief Executive Officer
VNTANA
Web3 elements such as blockchain, NFTs, the metaverse and gaming provide brand-new revenue streams for the apparel industry, but 3D models are necessary. Many brands have already started designing in 3D, which has resulted in significant cost savings, increased speed-to-market and a reduced carbon footprint.
3D has also been tested on e-commerce, where it has shown a higher conversion rate and lower returns compared to 2D images alone. Now, the same 3D models can be sold as digital goods in virtual worlds for users to dress their avatars. Gen Z and Alpha are already digital natives, spending all their allowance in Roblox and Fortnite. Blockchain and NFTs provide the contract of ownership for these digital goods, so if you purchase a 3D good you can take it with you into any virtual world versus having it stuck in Roblox only, for example. This interoperability will increase the value of digital goods because it increases their utility. Apart from revenue, advertising in virtual worlds is important to stay relevant with the younger generations. If you don't invest in these worlds now, you are losing out on important brand awareness for Gen Z and Alpha and risk irrelevance as they grow up.
*Responses have been condensed for space.