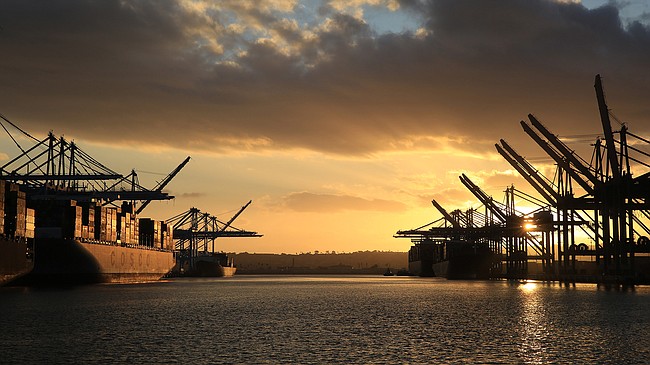 IMPORT & EXPORT
By Noe Garcia | April 29, 2021
The Port of Los Angeles and Port of Oakland both reported a record cargo surge in March.
The U.S. Senate's Finance Committee approved the United States–Mexico–Canada Agreement by a 25–3 vote on Jan. 7.
This week, the United States Census Bureau released its "Advance Economic Indicators Report," which showed a decrease in the international trade deficit. Numbers for international trade in goods recorded in October 2019 stood at $66.8 billion, while advanced figures fell to $63.2 billion in November, a drop of 5.4 percent.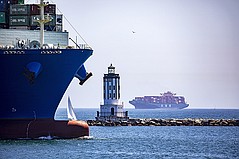 After more than a year of headlines on trade wars, the Trump administration, the U.S. Congress and America's trade partners wrapped up the year with statements and votes promising that trade deals are close.
One of the largest newsmakers of 2019 was neither a person nor a company but rather a largely impactful issue faced by the apparel industry. In a rocky 2018, the United States implemented 25 percent tariffs on $50 billion in imports from China, and the latter responded with its own reciprocal duties on products from the U.S.
Escalating current tariff and trade drama, the United States Department of Homeland Security's Customs and Border Protection proposed a revocation of two previous rulings on the definition of athletic footwear, widening the range of these types of shoes, which will thereby increase costs for these products that were previously not subject to athletic-footwear duties.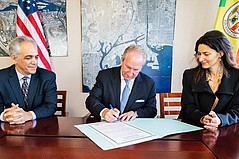 The Port of Los Angeles, ranked as the No. 1 container port in the United States, announced that it has entered into a five-year memorandum of understanding with the Copenhagen Malmö Port AB, which manages ports in Denmark and Sweden, to collaborate on sustainability and environmental issues.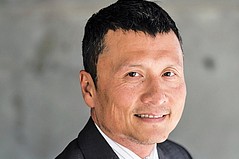 It was announced Nov. 14 that Danny Wan, a former Oakland, Calif., city councilman was named executive director of the Port of Oakland. He had been serving as the port's interim executive director for the past year.
As the leaders of the United States and China continue to negotiate new trade terms and navigate through tariff increases implemented on imported goods, the office of the United States Trade Representative made an announcement on Oct. 28 regarding exclusions.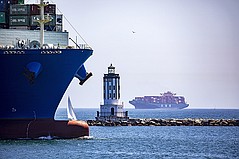 After moving 861,081 20-foot equivalent units—or TEUs—the Port of Los Angeles reported this week that it has set a new single-month cargo record for the month of August.
Following the United States Trade Organization's confirmation this week that an additional duty of 5 percent on $300 billion in products from China—on top of an original figure of 10 percent—would be implemented starting Sept. 1, representatives from the Chinese and U.S. governments had started to cool on the heated situation.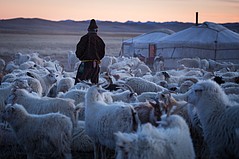 Following the Trump administration's declaration of raising tariffs by 10 percent on $300 billion of Chinese goods come Sept. 1—not including the $250 billion subjected to the existing 25 percent tariff—exports from China to the United States rose according to the General Administration of Customs earlier this week.
The United States trade war with China heated up this week when the Trump administration said that the U.S. would place a 10 percent tariff on an additional $300 billion worth of Chinese imports.
As the trade war between the United States and China intensifies, members of the National Council of Textile Organizations have been urging the Trump administration to include apparel and certain textile items in the next round of tariffs.
The Trump administration's threat to impose a 5 percent tariff on all goods imported from Mexico did not go into effect on June 10 as threatened.
Business at Southern California's seaports has been looking a little schizophrenic.