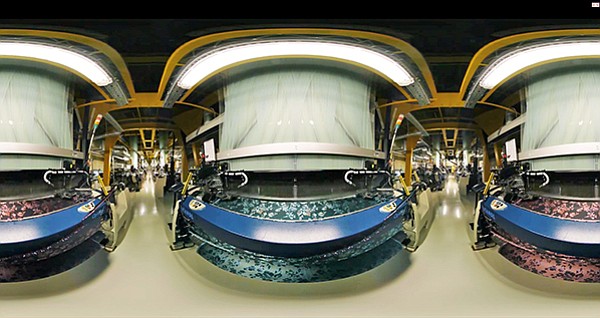 IMPORT & EXPORT
By Dorothy Crouch | October 18, 2018
With new tariffs being placed on textiles coming from China, many U.S. fabric importers are scrambling to find new textile trading partners whose goods are not subject to the recently imposed 10 percent tariff that could rise to 25 percent at the beginning of the year.
The North American Free Trade Agreement is still being negotiated between the United States, Mexico and Canada, but no new trade accord has been hammered out and retailers are getting worried.
President Trump launched a trade war in March by imposing a 10 percent tariff on aluminum and a 25 percent tariff on steel coming from countries around the world.
With about 33 percent of all clothing and 72 percent of all footwear sold in the United States coming from China, President Trump's latest volley to impose some $50 billion in tariffs on that Asian country could have a dire effect on the average consumer.
After President Trump signed an order on March 8 to impose tariffs on imported aluminum and steel, apparel makers were bracing for Europe to slap retaliatory tariffs on a variety of apparel coming from the United States.
The much anticipated Comprehensive and Progressive Agreement for Trans-Pacific Partnership, formerly known as the Trans-Pacific Partnership, was signed March 8 in Santiago, Chile, as member nations moved forward without the United States to build a stronger global economy.
February 15, 2018
|
By Dorothy Crouch, Associate Editor
Apparel factories and mills in the Western Hemisphere are still a significant supplier to U.S. retailers that are whittling down their lead times and looking for more just-in-time delivery.
With wages going up and unemployment going down, shoppers are expected to continue hitting the stores, which means more imports will be coming in by the boatload.
The new and improved Trans-Pacific Partnership is going forward without the United States as the other original members of the accord hashed out their differences in January, with a new free-trade pact expected to be signed as early as March.
Free trade between the United States, Mexico and Canada has become a hot topic lately as negotiations to revamp the North American Free Trade Agreement have been going on since last year.
U.S. Customs and Border Protection suspected that the Nike Air Jordans inside seven parcels that landed as air cargo near Dulles International Airport outside of Washington, D.C., weren't the real thing.
Some relationships last forever. Others need to be restarted.
China's reign as the apparel powerhouse to the United States continues as sourcing agents find this go-to region a reliable manufacturer of anything related to clothing.
With little progress in the last negotiating round for the North American Free Trade Agreement, trade experts believe it is becoming more likely that President Trump will follow through on his threat to withdraw from the talks.
As President Trump starts whittling away at the various free-trade agreements the United States has with different countries, Egypt is revving up its promotion of its special industrial zones where apparel can be made and exported duty-free to the United States.
Experts are meeting for their fourth round of NAFTA trade talks in Washington, D.C., this week with the idea of wrapping up negotiations to revamp the North American Free Trade Agreement by the end of this year if President Trump doesn't derail the deal.