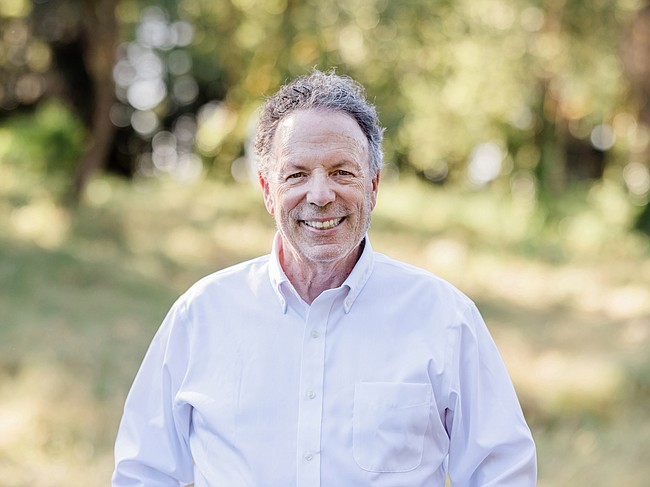 IMPORT & EXPORT
By Christian Chensvold, Contributing Writer | November 17, 2022
You can have the quickest, most breakneck pace for churning out fast fashion, but if the supply chain is broken cutting-edge looks can become practically vintage by the time they reach stores.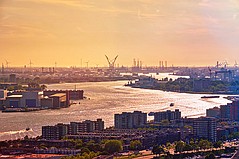 For technology-focused freight forwarder Flexport, creating a more streamlined approach to global trade has been the company's goal since the introduction of its cloud software and data-analytics platform in 2013.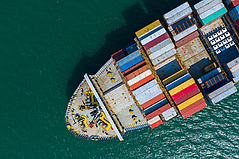 After the United States House of Representatives overwhelmingly passed the Uyghur Forced Labor Prevention Act on Sept. 22, the American Apparel and Footwear Association and other major apparel trade groups made a joint statement urging Congress to take a different path in its efforts to protect the human rights of the Uyghur Muslim minority in China's Xinjiang region.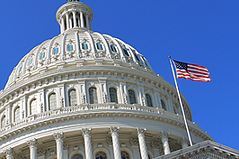 Steve Lamar, the president and chief executive officer of the trade group American Apparel & Footwear Association, testified Sept. 17 on steps American fashion-and-apparel companies can take to stop forced labor in China's Xinjiang province.
Leading apparel trade associations in the United States made a joint statement July 23 condemning forced labor in the Xinjiang Uyghur Autonomous Region in the People's Republic of China. The group also stressed that it is a priority to guarantee that products made by forced labor do not appear in U.S. supply chains.
As a replacement for the North American Free Trade Agreement, the United States-Mexico-Canada Agreement was implemented July 1.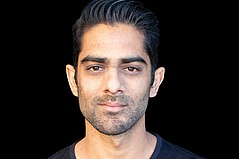 The COVID-19 pandemic turned the fashion business upside down and is putting supply chains through a giant stress test, said Neil Soni, vice president of business development and strategy for Omnichain, a Los Angeles–headquartered supply-chain company.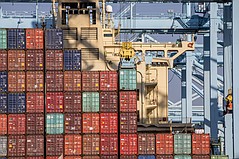 Importers faced with financial hardship due to the COVID-19 pandemic can request a 90-day deferment in payments on certain duties, taxes and fees, according to an executive order signed by President Trump on April 18.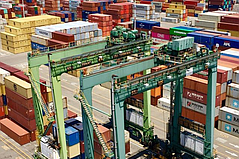 Due to a weak global-trade market resulting from the COVID-19 pandemic, loaded container volume declined from 2019 totals during March at the Port of Oakland.
On March 19, members of the retail industry's leading trade groups joined in a letter asking President Trump to suspend U.S. tariffs in place on Chinese imports. The tariff suspension would serve as a tool to blunt the economic downturn from the coronavirus pandemic, they said.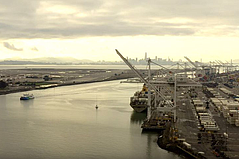 As regions of Northern California, including six Bay Area counties, prepared for shelter-in-place orders in response to COVID-19, the Port of Oakland announced on March 16 that it would remain open for business.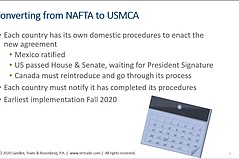 In a fast-paced set of events, President Donald Trump signed Phase Oneof the trade agreement between the U.S. and the People's Republic of China on Jan. 15. The next day, the U.S. Senate approved the United States–Mexico–Canada Agreement, a platform upon which Trump campaigned during 2016 as a replacement for the North American Free Trade Agreement.
The U.S. Senate's Finance Committee approved the United States–Mexico–Canada Agreement by a 25–3 vote on Jan. 7.
This week, the United States Census Bureau released its "Advance Economic Indicators Report," which showed a decrease in the international trade deficit. Numbers for international trade in goods recorded in October 2019 stood at $66.8 billion, while advanced figures fell to $63.2 billion in November, a drop of 5.4 percent.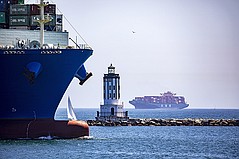 After more than a year of headlines on trade wars, the Trump administration, the U.S. Congress and America's trade partners wrapped up the year with statements and votes promising that trade deals are close.
One of the largest newsmakers of 2019 was neither a person nor a company but rather a largely impactful issue faced by the apparel industry. In a rocky 2018, the United States implemented 25 percent tariffs on $50 billion in imports from China, and the latter responded with its own reciprocal duties on products from the U.S.