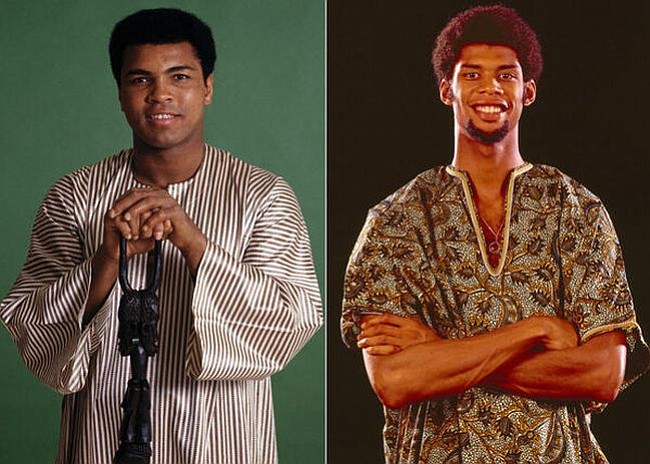 Dashiki - 70s style! Modeled by none other than sports stars Muhammed Ali and Kareem Abdul-Jabbar. Picture via website Opposing views.
Stories this photo appears in:

When Kevin Afuwah rapped under the moniker ThatAfricanKev, he always made sure to wear a dashiki, a colorful West African shirt. Later, he put his own stamp on the iconic shirt, specifically the logo Royal 1. Voila, Afuwah started his line Royal Kulture.On Jan. 17, Royal Kulture held a viewing event in downtown Los Angeles.