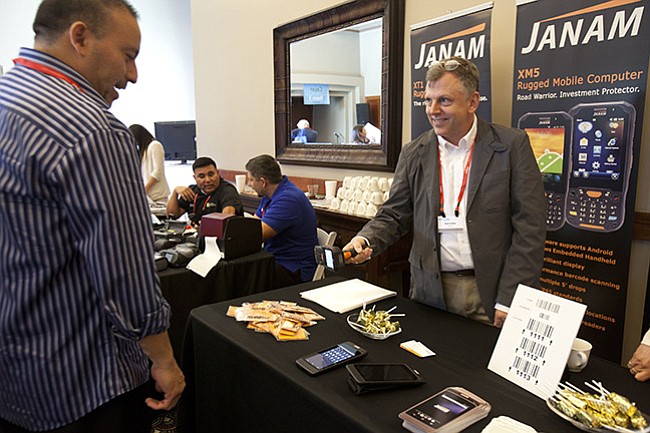 SCAN MAN: Janam showing an attendee how their scanners work and what their booth is all about.
Stories this photo appears in:

Retail | Technology
Retail is an ever-changing landscape that is expanding to different horizons all the time. But experts have one major piece of advice: Do nothing and you die.