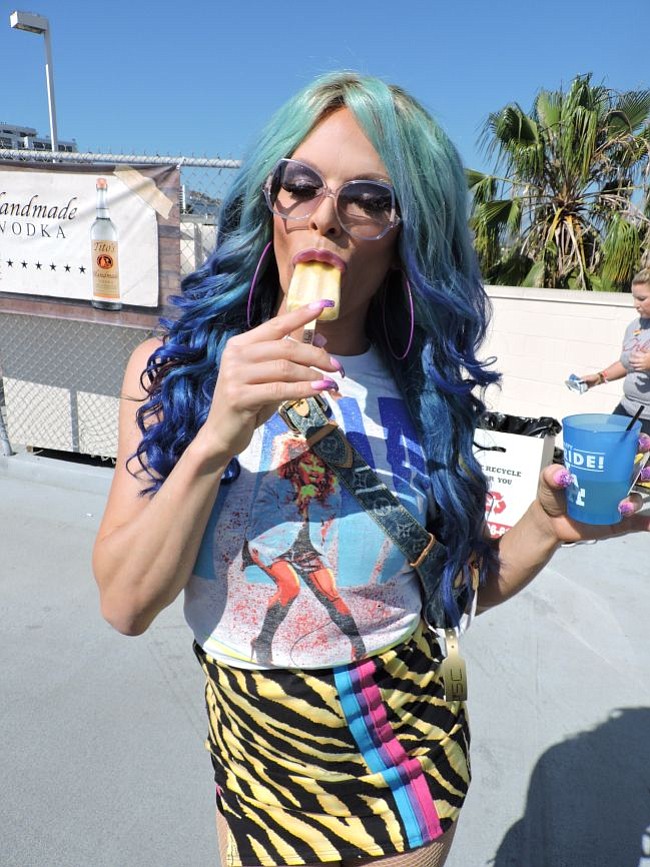 Willam of RuPaul's Drag Race taking a breather at LASC's Pride party.
Stories this photo appears in:

Call it a community service. The City of West Hollywood is the site of a giant Pride Celebration which attracts thousands of people. For the sixth year, West Hollywood's LASC boutique added to the city's festivities by producing its own gala Pride party. Check out pictures of LASC's 2015 Pride Party which took place on June 14. Check it out.