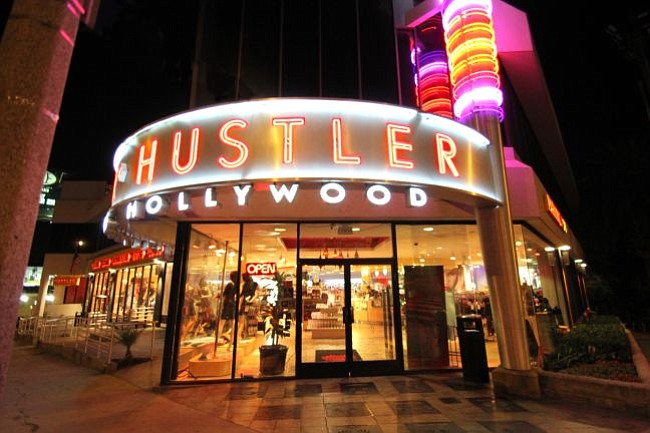 Hustler Hollywood's West Hollywood store, pictured above, is scheduled to close around Nov. 1. It will reopen at 6540 Hollywood Blvd. Photo courtesy of Hustler Hollywood.
Stories this photo appears in:

We've read some alarming headlines in the past couple of years. They basically read like this; the fashion biz is not as robust as it was before the Great Recession. Well, here's one retailer who is increasing its bid for fashion. It's Hustler Hollywood.