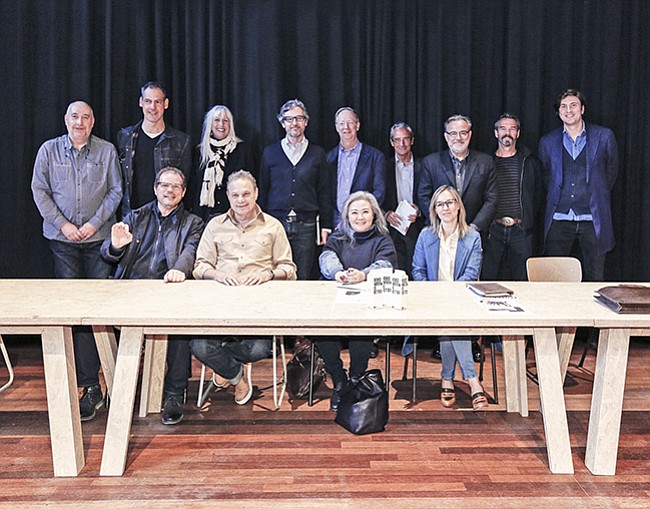 Front row: Miguel Sanchez, Andrew Olah, Haysun Hahn and Sedef Uncu Aki. Back row: Michael Kininmonth, Alberto De Conti, Mariette Hoitink, Bart Van de Woestyne, Terry Townsend, Marco Corti, Bob Antoshak, Brent Crossland and Paul Dietzsch Doertenbach
Stories this photo appears in:

Kingpins Transformers
Cotton is compostable; polyester is forever. That was the message at a recent roundtable discussion hosted by denim trade show Kingpins.