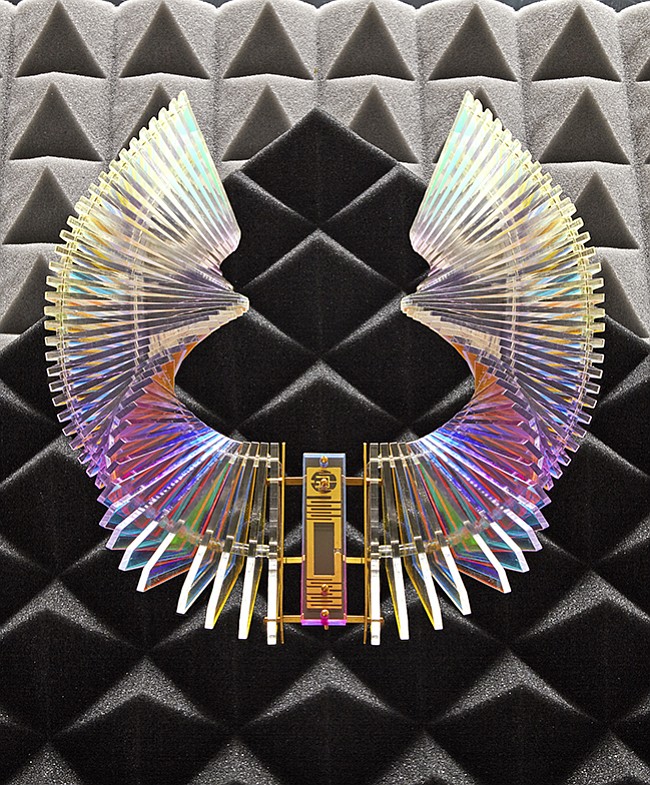 CONNECTED ACCESSORIES: London-based jewelry designer Sarah Angold's jewelry is embedded with Avery Dennison RFID technology. The handbag interacts with the wearer through body-heat conductivity while the necklaces and crown work with interactive mirrors that provide product information about where and how the pieces were made as well as styling recommendations.
Stories this photo appears in:

Avery Dennison
Radio frequency identification (RFID) technology has found a home along the apparel-industry supply chain from factory to distribution center to retail sales floor. Some designers are looking to introduce the technology at the very beginning of the chain by incorporating RFID into the design of garments and accessories.